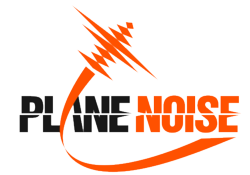 Port Jefferson, NY (PRWEB) March 28, 2012
PlaneNoise™, a provider of affordable and comprehensive airport noise complaint management solutions, today announced that East Hampton Airport (HTO) in Wainscott, New York, on Long Island's East End has agreed to utilize the PlaneNoise™ Complaint Box to enhance its noise complaint handling process.
"Our PlaneNoise™ Complaint Box product will assist East Hampton Airport in implementing its aggressive noise abatement program by providing increased intelligence on where complaints are being generated, how often and by whom," said PlaneNoise™ Founder and President, Robert Grotell. "PlaneNoise™ will provide airport management and the Town of East Hampton with critical data needed for planning, improved airport user and stakeholder interactions and further enhancing the airport's overall community compatibility."
PlaneNoise™ Complaint Box is an innovative, web-based aircraft noise complaint management application that automates and simplifies the labor and cost intensive tasks of noise complaint collection, investigation, response, database management and reporting.
"PlaneNoise™ Complaint Box is a critical component of the Town's Comprehensive Airport Management and Noise Abatement Plan -- our real effort to address local aircraft noise issues in the quickest and most fiscally responsible way," said town Councilman Dominick J. Stanzione. "We will now be able to identify in realtime how local residents are being affected by airport operations, and be more responsive to their concerns." 
PlaneNoise™ is a service of Grotell Consulting, Inc., an aviation noise consultancy established in 2007 serving public and private clients with a focus on noise complaint management solutions, aircraft noise policy as well as government relations and community affairs.
To find out more about PlaneNoise™, please visit http://www.planenoise.com.