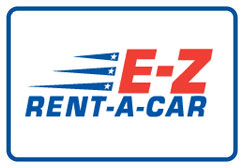 We found OpenDNS Enterprise to be more cost-effective and easier to use than the competition
SAN FRANCISCO (PRWEB) March 28, 2012
OpenDNS, the world's largest and fastest-growing provider of Internet security and DNS services that deliver a safer, faster and more intelligent Internet experience to everyone, today announced E-Z Rent-A-Car is using OpenDNS Enterprise, the preferred solution of retail organizations around the world. E-Z Rent-A-Car, a rapidly-growing rental car company focused on providing the best value and service to its customers, selected OpenDNS Enterprise because the solution is the best fit for organizations that require easy-to-manage cloud-based security for multiple locations.
Prior to deploying OpenDNS Enterprise, the E-Z Rent-A-Car IT team was pouring significant resources into eradicating malware, as it was becoming an increasingly alarming threat on the network. The team was using a patchwork of DNS whitelists and firewall workarounds. They quickly realized that they needed a more powerful solution. However, they also needed to be able to easily manage the solution for 15 locations distributed across nine states.
After exploring several other solutions, E-Z Rent-A-Car selected OpenDNS Enterprise because it offers powerful malware protection, an easy-to-deploy and manage platform and the lowest total cost of ownership. "We looked at Barracuda's Web filtering offerings but ultimately found OpenDNS Enterprise to be more cost-effective and easier to use, plus it blocks malware at the source so we're not cleaning up infections," said E-Z Rent-A-Car Systems Administrator Michael Adams.
OpenDNS Enterprise is uniquely capable of preventing both inbound malware downloads and outbound botnet communications. Since employees can't access sites known to host malware, they can't download nasty infections. Additionally, OpenDNS Enterprise protects all devices accessing the E-Z Rent-A-Car network, so even if an employee brings a personal device such as a laptop or iPad that is already infected, the malware can't communicate back to command and control.
The E-Z Rent-A-Car team also selected cloud-based OpenDNS Enterprise because the Web-based Dashboard and remote management capabilities make it easy to configure updates across all locations, copy over network settings to new sites and manage the network from anywhere.
Adams concluded: "Because there were no appliances to install or software to setup, we were able to quickly deploy OpenDNS Enterprise to all 15 U.S. locations. Since everything happens in the cloud, I can easily make changes on the road, from any Internet-connected device, through my Dashboard."
About OpenDNS
OpenDNS is the world's leading provider of Internet security and DNS services, enabling the world to connect to the Internet with confidence on any device, anywhere, any time. OpenDNS provides millions of businesses, schools and households with a safer, faster and more intelligent Internet experience by protecting them from malicious Web threats and providing them control over how users navigate the Internet, while dramatically increasing the network's overall performance and reliability. For more information about OpenDNS, please visit: http://www.opendns.com.
About E-Z Rent-A-Car
Starting with a fleet of nine vehicles at the Orlando International Airport in 1994, we have grown into a major competitor in the rental car industry on a national and worldwide level. We have carefully selected new and exciting marketing by expanding throughout the United States and throughout the World. E-Z Rent-A-Car is The Best Value in Car Rental. We deliver this value to you through our excellent customer service, late-model vehicles, easy and efficient reservation and rental process and our low rates. We continue to expand on a national level because of the value that we provide. Please check back often as we continue to expand into new markets. For more information, please visit: http://www.e-zrentacar.com/