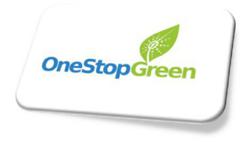 "The Cree flashlights are an inexpensive, renewable way to harness the sun and light up the night," says Liz Newman.
Houston, Texas (PRWEB) March 26, 2012
One Stop Green, LLC is proud to announce a new partnership with Cree Flashlight.
One Stop Green now carries several of Cree's solar powered flashlights that eliminate the need to buy batteries. Batteries are a major source of toxins in landfills and Cree solar flashlights seek to combat this source of hazardous waste by offering Ni-MH rechargeable batteries in their flashlights that are automatically recharged via a solar panel. By exposing the solar cells to direct sunlight, Cree solar powered flashlights never run out of power providing a reliable source of LED lighting in whenever it is need. One Stop Green is proud to feature these high quality solar powered flashlights as a part of their Solar Solutions line of products that make great gifts for family and friends.
One Stop Green, LLC facilitates environmentally friendly improvements to residential and commercial properties through distribution of green, energy efficient products and services. They offer every product needed for sustainable energy independence enabling homeowners, businesses and commercial property owners to master their usage by reducing waste and implementing efficient energy consumption methods. Their goal is to provide user friendly and practical long-term solutions to existing inefficiencies and their carefully selected products and professional installers offer a higher level of satisfaction and service for their customers.
Contact:
Nathan Kaufman
http://www.OneStopGreen.com
P: 877.449.9110|O: 713.541.2739|C: 210.846.5900