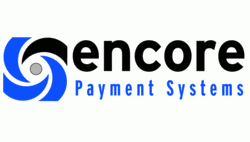 "We embrace technological advances with our customers so this was a natural extension of our everyday efforts especially once we recognized there was a local need that we could easily meet." - Blake Pyle, CFO
Addison, TX (PRWEB) March 27, 2012
Encore Payment Systems today announced that it has donated an iPad to a local middle school. "We are committed to supporting the communities we serve," said Blake Pyle, Chief Financial Officer of Encore. "We embrace technological advances with our customers so this was a natural extension of our everyday efforts especially once we recognized there was a local need that we could easily meet."
Encore donated a 16GB iPad 3rd Generation that will be used exclusively by the Harpool Middle School Band and its director, Bryan Stone. Mr. Stone is in his fifth year as Band Director and is a Cum Laude graduate from the University of North Texas. Mr. Stone said, "We are incredibly thankful for the support you and Encore have shown to us. The use of the iPad in the band program at Harpool will drastically improve the instruction and music learning on our campus. Students will be able to experience the benefits of this technology first hand during the school day. Now we will be able to demonstrate proper use and help the students visualize the full use of these apps on this iPad through a projector for the students to see and hear clearly. We also will have the ability to be on the cutting edge as new apps are constantly being developed. We truly appreciate your understanding of the tremendous benefits of instrumental music, and are grateful for your generosity and commitment to the development of over 200 students in the Harpool Band!"
According to a study published in the journal of Psychology of Music, children exposed to a multiyear program of music instruction involving training in increasingly complex rhythmic, tonal and practical skills display superior cognitive performance in reading skills compared with their non-musically trained peers. A Harvard-based study has found that children who study a musical instrument for at least three years outperform children with no instrumental training — not only in tests of auditory discrimination and finger dexterity (skills honed by the study of a musical instrument), but also on tests measuring verbal ability and visual pattern completion (skills not normally associated with music).
For further information on Encore Payment Systems visit
http://www.facebook.com/pages/Encore-Payment-Systems/34769420632?ref=tn_tnmn
Or contact Micah Palmer, marketing_encore(at)encoreps(dot)com, (214) 442-1700 x1142
About Encore Payment Systems
Encore Payment Systems was established for the purpose of providing electronic payment processing solutions and other value-added services to small and medium-sized merchants throughout the United States. Encore is a leader in the electronic payment processing field providing credit card, debit card, ATM card, gift card, prepaid card, EBT and check processing services. Encore maintains a sincere dedication to superior customer service and an honest and ethical approach to acquiring new customers. This vision has enabled Encore to become one of the fastest growing companies in the industry excelling in all aspects of merchant services. Encore Payment Systems is located at 3801 Arapaho Road, Addison, Texas 75001. Please follow us on Twitter @EncorePS, like us on Facebook or visit Encore Payment Systems online at http://www.EncorePS.com.
###