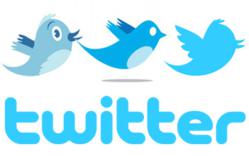 Los Angeles, CA (PRWEB) March 26, 2012
To obtain a mark in the Web, an application needs to stand out from the flock. It must have unique features loved by people, and its popularity must not decline. It can offer a respective fee, but it must be fair enough for all its users. Downtweet, a useful Twitter widget, is one of the right candidates for outstanding applications.
Among the sea of Twitter apps out there, Downtweet has created a milestone. Because of its simplicity and ease of access, people were enticed, and majority of them were bloggers looking for professional solutions. If other applications are like pages from complicated books, Downtweet is just a walk in the park.
Upon visiting the site, the user may think that Downtweet is the long lost brother of Twitter. It has similar looks, and the traditional Twitter bird is still a mainstream symbol. Despite this similarity, Downtweet has its own image. Downtweet users referred to the widget as an 'unconventional tweet searcher.' That is true—Downtweet operates on the premise of tweets.
In Twitter, tweets carry vital information, whether they are true or not. Tweets are forms of announcement and they reside within the niche of micro-blogging. Tweets are clickable, leading users to a whole new portal of information, commonly websites. However, tweets became too common that some people began neglecting their worth. Downtweet brings back the flare of value to these tweets.
Downtweet's latest tweet search function has the capability to display multiple streams of tweets in real-time. From the Downtweet homepage, the user can drag and drop categories that match his interest. Once that is done, the feed will start displaying related tweets. This simple string of processes happens in just few seconds. People noticed that it took only five seconds to display vital tweets—some even recorded less than five.
Bloggers also saw the potential of a Twitter search engine for their blogs. This simply means that visitors will now have another way to have fun. Once visitors had fun, they will keep coming back, raising the blog's visibility. This versatility clearly makes Downtweet a reliable mainstream application.
About Downtweet
Downtweet.com has developed live Twitter and Tweet search functionality for any website or blog. Any site can add a Downtweet widget in a matter of seconds. Downtweet.com also acts as a Twitter portal for users to get instant Twitter streams. Downtweet widget users have the ability to customize the look and feel of Downtweet to fit the style of their website or blog. Downtweet is a free service.
Find Downtweet on Twitter
http://www.twitter.com/downtweet1
http://www.downtweet.com