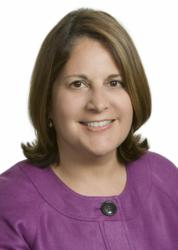 Richmond, Virginia (PRWEB) March 26, 2012
Williams Mullen announced today that partner Evelyn Suarez will speak at the American Association of Exporters and Importers ("AAEI") Anti-Corruption Roundtable Event. This event will be held on Tuesday, April 3, 2012, from 8:30 to 11:30 am (PT) at American Honda Motor Company, Inc., 1919 Torrance Boulevard, Torrance, California.
Ms. Suarez states, "I am pleased to be speaking at AAEI's Anti-Corruption Roundtable event. Prudent companies involved in international trade, transportation and logistics, as well as companies that do business abroad, should be aware of trends in anti-corruption enforcement. This roundtable will address the risk points in the international supply chain and offer practical solutions for effective compliance with relevant laws such as the FCPA and UK Bribery Act."
In addition to Evelyn Suarez, speakers will include Marianne Rowden, President & CEO of AAEI, Frances McLeod, Partner at Forensic Risk Alliance LLC, and Frank J. Orellana, Senior Compliance Counsel for Chevron Corporation.
Anti-corruption enforcement is on the rise in the United States and worldwide. International traders, as well as transportation and logistics companies, have been hit hard by enforcement actions. The speakers will discuss measures that companies can take to comply with these legal requirements and how to mitigate the risks associated with anti-corruption enforcement actions. The significance of Panalpina and associated cases and the UK Bribery Act will be discussed.
More information about the event can be found at AAEI's website.
About Williams Mullen
Williams Mullen provides comprehensive legal and government relations services that help grow the business of our clients and the economy of our region across North Carolina, Virginia and Washington, D.C. As an AmLaw 200 firm, our attorneys and consultants strive to deliver solutions that help clients go where they want to grow. Putting our clients' needs first has been the foundation of our approach since the firm was founded 103 years ago. Visit us at http://www.williamsmullen.com.