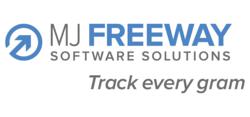 "Our Online Ordering and Delivery Service tools provide MMJ businesses with solutions to save time and serve their patients better." Jessica Billingsley- co-founder and COO of MJ Freeway
Denver, CO (PRWEB) March 27, 2012
Medical Marijuana centers, co-ops and dispensaries are always looking for ways to grow and streamline their business in an effort to better serve their patients. As the world increasingly becomes more web-based and mobile, the MMJ industry is following suit by utilizing social media, developing online storefronts, and offering delivery services where their state and local ordinances allow it.
In California, Washington, New Mexico, and other states where MMJ is state-approved, locations are seeing an uptick in waiting time for patients once in the facility. Budtenders and Center managers have been searching for solutions to lower these times, increase sales and safely serve the needs of patients who may not be able to visit in person.
In response, MJ Freeway is now offering branded Online Ordering sites for centers and dispensaries where patients can set up their own accounts, view online inventory menus and submit an order to be picked up quickly once they visit the facility. Centers and dispensaries can now use MJ Freeway's Online Ordering tool as their own branded site - or framed within an existing website - to manage patients, sales and inventory with no extra hosting costs.
To see a video of the new features, click here: http://youtu.be/Amo4PcajRi8
Additionally, the Online Ordering site works in concert as a storefront for Delivery Services looking for a solution to ordering and inventory management. The Delivery Service tool enables each driver as their own "storefront," complete with separate inventory and sales reporting, and it features a simple text notification of a placed or filled order. With a web-enabled smartphone or tablet, drivers can now verify a patient, receive, fill, deliver, and complete an order right at the patient's doorstep.
To see the article about using a tablet with a credit card swipe, click here: http://bit.ly/H80NEU
"There are more choices than ever now for cheap and free POS systems, but you get what you pay for; and in this environment, the risk of losing your business just isn't worth saving a few hundred bucks a month," said Jessica Billngsley, co-founder and COO of MJ Freeway. "By continuing to develop new premium tools like Online Ordering and Delivery Services which are included in our affordable Startup package for $149/mo, we're finding that the Medical Marijuana industry realizes the value, security and professionalism that being a partner with MJ Freeway brings."
MJ Freeway has introduced four new feature enhancements to their premium software offerings this year alone (one-click Auto Price, mass inventory reconciliation within GramTracker™, pre-package and batch tracking enhancements), in addition to integrations with over twenty of the Medical Marijuana Industry's leaders.
For a private demo of Online Ordering and Delivery Services or to get started today, contact MJ Freeway Support at 1-888-932-6537 or visit http://mjfreeway.com
About MJ Freeway LLC
MJ Freeway's premium business platform features GramTracker™ and GrowTracker™, patent-pending inventory control and grow management applications integrated into their hosted software. MJ Freeway delivers cloud-based point of sale systems with patient and financial record management, guaranteed state-specific regulatory compliance, and multiple integrations with social networks, testing labs, and locators. Accessible to any MMJ business with a computer and a web connection. For more information please visit: http://www.mjfreeway.com