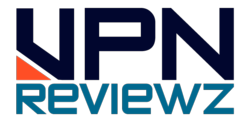 Having a VPN (A Virtual Private Network) is one of the best tools available to help you protect your identity and maintain privacy online.
(PRWEB) March 28, 2012
VPNReviewz is one of the most visited and respected VPN service provider review blogs online. Offering daily content ranging from VPN provider reviews, online privacy tips to technical tutorials, blog posts can be received via RSS or via email.
Today, Michael Maxstead in an undisclosed location in South America updated his Best VPN provider list to accurately update changes in the VPN industry.
Fans of VPNReviewz and privacy online can access the list here:
http://vpnreviewz.com/best-vpn-service-providers/
Michael states the following "Protecting your privacy and your activities online is more important than ever in the age of big government intrusion and monitoring. Having a VPN (A Virtual Private Network) is one of the best tools to help you protect your identity and geographical location".
In addition to a newly updated list of top VPN providers, VPNReviewz offers some helpful hints on how to choose the best VPN and what criteria is needed to evaluate a VPN provider. Price, security, speed and anonymity are the typical factors involved in making a decision about a VPN provider and VPNReviewz offers helpful advice on how to evaluate each of these factors depending upon the consumers' needs and projected uses.
Michael explains "different VPN protocols offer varying levels of security and anonymity so it helps to be informed of what the choices are and which VPN provider offers what and also perhaps most importantly to be informed of a VPN provider's privacy policy and legal standing".
According to Michael " The era of government monitoring has just begun. We can see evidence of this everywhere from the high tech spy center being built in Utah to new SOPA like legislation being written currently. In addition to security protocols and encryption, you now must look and evaluate the jurisdictional domain of the VPN provider, that is, you need to know what country your VPN provider is headquartered in and their respective legal limits".
VPNReviewz reviews both non US based providers like HideMyAss in addition to the new popular US based VPN providers like IPVanish.
About VPNReviewz.com: VPNReviewz.com mission is to be the leading provider of VPN review information online and to keep their users accurately informed about the VPN provider landscape. Accurate reviews, speed tests and detailed tutorials help VPNReviewz stand out as an important resource for online users seeking more privacy or an unfiltered Internet experience.