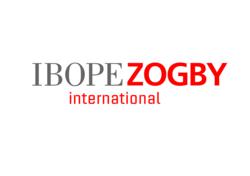 Utica, NY (PRWEB) March 29, 2012
US adults are divided on whether genetically modified foods are safe, but solid majorities are both less likely to buy such foods, and want them clearly labeled, a new IBOPE Zogby Interactive poll finds.
There is also a high level of uncertainty about what percentage of fruits and vegetables respondents purchase are genetically modified.
This issue is in the news again after the French Agriculture Ministry imposed a temporary ban on a strain of genetically modified corn produced by the Monsanto that uses the DNA of bacteria to protect it from insects and pests.
Poll results include:

39% disagree that genetically modified foods are safe for human consumption, while 37% agree that it is and 24% are not sure
65% are less likely to buy genetically modified foods
87% agree such foods should be clearly labeled
68% are concerned about the regular growing of these modified foods
47% are not sure what percentage of the fruits and vegetables the buy are genetically modified.
When given positive and negative statements about genetically modified foods, respondents choose the negative one by a 50% to 24% margin. The negative statement includes the unknown long-term health effects and the reliance of farmers on bio-tech companies for seeds. The positive statement cites the reduction in chemicals used in modified produce and the stronger and more abundant crop yields that could combat world hunger.
By a 47%-28% margin, adults agree with the temporary ban on the Monsanto corn strain imposed by the French government
63% are familiar with Monsanto, and among them 61% have an unfavorable opinion of the company
IBOPE Zogby International conducted an online survey of 2,126 US adults March 23-26. The margin of error is +/- 2.2 percentage points. A sampling of IBOPE Zogby International's online panel, which is representative of the adult population of the U.S., was invited to participate. Slight weights were added to region, party, age, race, religion, gender and education to more accurately reflect the population.
ABOUT IBOPE Zogby International
IBOPE Zogby International is a non-partisan, premier global public opinion polling and market research firm that offers timely, accurate results and in-depth analysis and insights. IBOPE Zogby International works with issue experts in a vast array of fields including healthcare, technology, finance, insurance, energy, agriculture, public affairs, and media who offer insightful data analysis and exceptional service to clients in countries throughout the world. IBOPE Zogby International experts analyze data and work with clients to develop and implement new strategies, and offer customized and attractive solutions to challenges our clients face. IBOPE Zogby International was formed in January 2010 following the acquisition of Zogby International by IBOPE Inteligencia of Brazil, a subsidiary of IBOPE Group.
Please visit http://www.ibopezogby.com for more information on IBOPE Zogby International.
About IBOPE Group
IBOPE Group is a Brazilian multinational company specializing in media, market and opinion research with offices in the United States and 14 Latin American countries. Since its founding 70 years ago, it has been providing a wide range of information and studies on media, public opinion, voting patterns, consumption habits, branding and market behavior.
For more information on IBOPE Group, please visit http:// http://www.IBOPE.com.