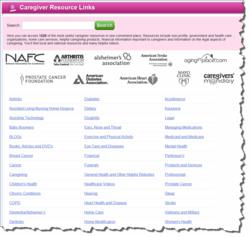 It's important to educate yourself and others about living with Parkinson's.
Neenah, Wis. (PRWEB) March 29, 2012
The primary motor signs of Parkinson's — tremors, rigidity, slowness of movement and postural instability — can make day-to-day living difficult, even when performing basic tasks, such as getting around the house and taking care of personal hygiene, according to Lynn Wilson,
Co-Founder of The CareGiver Partnership.
"As the Parkinson's community takes action in April to raise awareness, we remind readers to support a cure by hosting or attending a fundraising event in your community," says Wilson. "It's also important to educate yourself and others about living with Parkinson's."
Wilson offers the following tips and ideas for tools to increase mobility and independence at home:

Helpful home modifications include enlarging handles and switches by adding grips, installing security poles to help prevent falls, and using bedside assistance tools and rails.
Daily living aids include canes with wrist straps, reaching kits to decrease discomfort caused by movement, walkers with baskets, and simple tools like a food bumper for easier scooping.
Personal hygiene helpers — such as one-step shampoos and cleansers, long-handled back scrubbers and lotion applicators, and dressing sticks — can help those with stiffness and limited mobility.
Bathroom safety and comfort is improved with grab bars, raised toilet seats, bath benches and rubber safety mats.
"Parkinson's disease can cause the bladder to become overactive and develop contractions, leading to poor storage and interference with flow," says Wilson. "If incontinence products are needed, look for styles that are easy to put on and take off, such as those with tape tabs for easy removal."
Call 1-800-985-1353 for personalized help, or visit The CareGiver Partnership to see all homecare products that help maintain dignity. The CareGiver Partnership also offers more than 1,200 helpful caregiver resources, including 20 specifically related to Parkinson's.
Visit the Parkinson's Disease Foundation for ideas on raising awareness.
The CareGiver Partnership is a national direct-to-consumer retailer of home healthcare products for incontinence, diabetes, nutrition support and more. In its sixth year of providing products and services that help caregivers and loved ones maintain personal dignity, the company also offers an online library of more than 1,200 family caregiver resources and personal service by experts in caregiving. Call 1-800-985-1353 or visit online at http://www.caregiverpartnership.com.