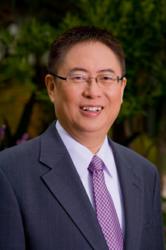 I have the power to heal myself.
You have the power to heal yourself.
Together, we have the power to heal the world. -- Dr. Zhi Gang Sha
New York, NY (PRWEB) March 28, 2012
New York Times bestselling author, spiritual guide and a grandmaster of many ancient Chinese disciplines Dr. and Master Zhi Gang Sha has opened a path to harmony by sharing ways to transform every aspect of people's lives and helping to create world peace. Being a direct channel from God, Dr. Sha focuses on Soul Power and delivers enlightenment by lifting souls to a higher spiritual level in heaven.
For 3 days (March 30th, March 31st and April 1st) in 19 cities around the world, Dr. Sha and his Worldwide Representatives share the Divine Healing Hands Practitioner workshop to individuals who want to learn how to heal themselves and others with Soul Power. Dr. Sha's 2012 Divine Healing Hands mission is open to just 35,200 individuals who want to open their spiritual selves to help bring peace, love and harmony to the world. While Dr. Sha will be in attendance at Mumbai, India's training workshop, his Worldwide Representatives will be conducting trainings in these cities:

Albany, New York, USA
Chalfont, Pennsylvania, USA
Daytona Beach, Florida, USA
Denver, Colorado, USA
Honolulu, Hawaii, USA
Portland, Oregon, USA
San Francisco, California, USA
Scottsdale, Arizona, USA
Tucker, Georgia, USA
Victoria, Box Hill, Australia
Graz, Austria
Montreal, Canada
Ottawa, Canada
Toronto, Canada
Vancouver, Canada
Berlin, Germany
Frankfurt, Germany
Mumbai, India
Bodegraven, Netherland
Becoming a Divine Healing Hands Practitioner empowers individuals to assist others during this historic time. Individuals can fulfill a soul's purpose to serve and respond to a soul's calling to serve by becoming a Divine Healing Hands Practitioner. By receiving the Divine Healing Hands transmission, individuals become a divine soul healer. Individuals are empowered to offer divine healing blessings that carry divine frequency and vibration with divine love, forgiveness, compassion and light to transform blockages in health, relationships and finances to help anyone.
To register to become a Divine Healing Hands Practitioner and attend a local workshop, please go to: http://soulpoweruniversity.drsha.com/index.php?option=com_content&view=article&id=111&catid=43&Itemid=68
The Divine has never given this kind of opportunity to humanity before. Experience and learn more about the power and significance of becoming a Divine Healer. Anyone who wants to bring love, peace and harmony to humanity can receive the incredible honor and great privilege of joining the global community of Divine Healers serving humanity and all souls.
Why Does The Divine Offer Healing Hands to Humanity?
Master Sha teaches a universal Tao principle that reincarnation happens to everything. Not only do human beings reincarnate, but Mother Earth does too. Mother Earth's reincarnation goes through a cycle of eras, each lasting fifteen thousand years. Since 2003, the earth has entered into the Soul Light Era which is the era in which soul over matter will be prominent.
Mother Earth is going through a very special transition marked by intense purification. Humanity is enduring suffering because of bad Karma created over thousands of years of wars, killing, greed, stealing, cheating, taking advantage of others and other atrocities of humanity. Also, by damaging Mother Earth by clearing out forests, wrenching natural resources from the land and water, testing nuclear weapons, pollution and causing the extinction of her animal inhabitants, mankind has created very bad karma.Karma is cause and effect. Mankind has caused harm to individuals, families, communities and Mother Earth. When producing so much negative energies, mankind throws off the natural balance of nature. When mankind reconnects energies with nature, all of humanity will experience balance with the Mother Earth.
Dr. Sha shares the Divine Healing Hands Mission during this historic time to save humanity and Mother Earth, while helping to transform all life. With future years dedicated to increasing the practitioner numbers, within ten years, the Divine Healing Hands mission will attract more than 3 million participants – enough to help cleanse the earth and help most of humanity.
Dr. & Master Zhi Gang Sha is a soul leader, an extraordinary healer, and a divine servant. He was trained as a conventional medicine doctor and a doctor of traditional Chinese medicine. Dr. Sha was honored in 2006 with the Martin Luther King, Jr. Commemorative Commission Award for his humanitarian efforts. The founder of the Institute of Soul Healing and Enlightenment and of the Wold Soul Healing, Peace and Enlightenment Movement, he is a grandmaster of many ancient disciplines, including tai chi, qi gong, feng shui, and the I Ching. The author of more than 12 books published by Simon & Schuster (Atria Imprint), Dr. Sha's most recent New York Times bestseller is Tao Song & Tao Dance (December, 2011). All of Dr. Sha's Soul Power books, DVDs and CDs, reveal soul secrets, wisdom, knowledge and practical techniques to transform every aspect of life, and are bestsellers throughout the world. Visit Master Sha on his website http://www.DrSha.com and receive FREE daily blessings on Facebook and Twitter.
For those individuals who cannot attend this workshop, but want to learn more about Soul Power are invited to attend the March 31st Free Soul Healing Blessing for Humanity Webcast delivered by Dr. Sha's Worldwide Representative Francisco Quintero from Germany. To register, go to: http://storefront.drsha.com/events/webcasts/free-soul-healing-blessings-for-humanity-webcasts/free-soul-healing-blessings-for-humanity-march-31-2012-webcast.html