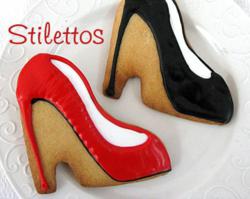 Diva Entertains will mish mash your foodie and giveaway needs for an exquisite and memorable party favor
Linden, MI (PRWEB) March 30, 2012
Diva Entertains is known for their excellent products when it comes to the birthday favors market. You can rest easy in the edible favors that you plan to give to your guests because you are practically guaranteed a product that is of superior value and quality and looks just as great too. If that wasn't enough, this budding wedding favor company has stunned its new market with its beautiful new offerings, peacock favors and chocolate centerpiece favors.
Chocolates and cookies are making more and more waves as great giveaways at a wedding. In recent years the food industry has been gaining more and more ground, due largely to the fact that people are trying to move away from eating fast food and are trying their hand at alternative food. Along with this increase in the food industry there has also been greater exposure to beautifully crafted food and cakes, cookies and chocolates.
Diva Entertains saw the vast potential of this type of food and today have gone a step further by providing these delectable masterpieces as favors through their offerings of peacock chocolate favors and chocolate centerpiece favors. Although started as a company out of passion, it has continued to grow because of the quality of the favors that they create. Additionally, it has continued to grow because of the budding food market. Diva Entertains first started with shoe favors, cherry blossom favors and their famous animal print favors but their new addition has put them on the map as far as the wedding favor market goes.
The newly created peacock favors and chocolate centerpieces are the brainchild of the owner, Debra but it is slowly becoming the brand's best-selling items due to its unique design and beautifully crafted, high quality chocolate. The goal is to push the popularity of these peacock and centerpiece favors and eventually make them one of the brand's best known party favors.
Diva Entertains continues to bring that healthy mix of beautiful little wedding keepsakes and tasty little chocolates and cookies to provide products that pull at the heart strings and delight the taste buds. Their new line of peacock favors and centerpieces, made from yummy chocolate is no exception.
About Diva Entertains
Diva Entertains wasn't the first industry that Debra Rosenberg went into but it's certainly the one that she found her lifetime calling in. A business professional in a previous life, she realized that it was time to do something that she actually loved and that's why she started Diva Entertains. The usual suspects such as little loot bags are provided but more importantly, there is a big emphasis on edible favors too.
For more information on Diva Entertains, please visit divaentertains.com.
For further information, please contact:
Debra Rosenberg, Owner
1-877-DIVA789
info(at)divaentertains(dot)com