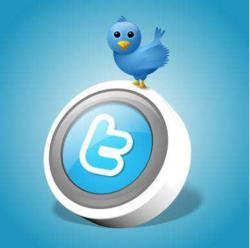 Houston, TX (PRWEB) March 28, 2012
Websites are the new sources of global information today. Just few clicks in the Internet can bring streams of information from different sources. This can be done in the least possible time, yet many people are still getting confused. This is because of information overload. Downtweet, a world-class Twitter application, provides an immediate solution for this dilemma.
The solution is simple: unleash an engine with the capability to track down tweets instantly. The goal may be ambitious, but Downtweet was able to deliver it with ease. With its active panels, the user can now search different types of tweets all at once.
Delivery of output takes only few seconds—five seconds tops. Usually, speed of the delivery depends on how popular the selected category is. Users can select from multiple categories such as news, fashion, food, sports, money, business, and politics. There are also some tweets about famous celebrities. The tweets are clickable, so tracking down the sources is just a walk in the park.
Online entrepreneurs who are looking for ways on how to search Twitte r business tips will find Downtweet reliable. A casual streaming in Downtweet can give tens to hundreds of information sources. That is why Downtweet appeals most to passive Twitter users. These uses are those who don't care much if they have fewer followers. These users also don't tweet a lot, compared to other users who rely on Twitter everyday.
Downtweet also has a collection of tweets that anyone can use. The most famous are funny tweets. It has been proven that funny statements attract more attention compared to intelligent, political, or controversial ones. These tweets are already optimized and can definitely catch the attention of several followers.
Bloggers also benefit a lot from Downtweet because it brings moderate to high rate of visibility for their blogs. Visitors are always enticed by the fact that they can search updated tweets every now and then. New users can visit http://www.downtweet.com to know more about its mechanism.
About Downtweet
Downtweet.com has developed live Twitter software for any website or blog. Any site can add a Downtweet widget in a matter of seconds. Downtweet.com also acts as a Twitter portal for users to get instant Twitter streams. Downtweet widget users have the ability to customize the look and feel of Downtweet to fit the style of their website or blog. Downtweet is a free service.
Find Downtweet on Twitter