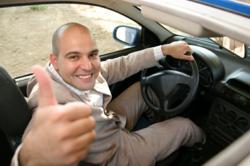 We look to provide remarkable solutions in an evolving industry.
King Of Prussia, PA (PRWEB) March 29, 2012
Insurance Quote Exchange, (iQuoteX), a leading generator of internet insurance leads, has announced the launch of their new Live Transfer program, iQuoteX ConneX. The Live Transfer program will essentially be connecting consumers shopping for insurance quotes online directly with local and national insurance agents. The highly trained staff of customer focused agents at iQuoteX will engage the consumers, qualify interest and transfer the consumer to an agency ready to quote an insurance policy.
"We look to provide remarkable solutions in an evolving industry. There have been a few other companies that have developed a service like this and we feel confident that ours will be recognized for its efficiency in minimizing overhead costs, increasing office moral and improving the agents return on investment," says Eric Mallon, Sales Manger at the Philadelphia based company.
Insurance agents will have the added benefits of not having to contact bogus leads, no more sifting through returns, and only speaking to interested consumers. John Graham, Director of Business Development for the company states, "We are making a stand to revolutionize the lead industry one agency at a time and we believe a major key in that process is providing a live transfer service to our agents in a way no one else has."
iQuoteX provides full flexibility for all of their clients helping insurance agents manage every aspect of their internet lead account. iQuoteX is based only a few miles outside of Philadelphia and has been providing qualified insurance internet leads to insurance agents since 1996. For more information regarding iQuoteXConneX visit iquotex.com or call 800-835-6773.