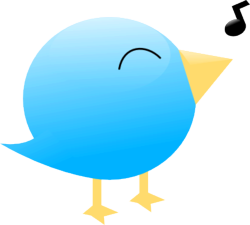 Houston, TX (PRWEB) March 29, 2012
Food blogging is definitely one of the hottest trends today. To become a food blogger, one must discuss ingredients and the best restaurants all over the world. However, there are many food blogs in the web today, and maintaining one is quite a challenge. Luckily, food bloggers can now utilize the power of Twitter tweets with the help of an application known as Downtweet.
Downtweet is a simple widget operating on the premise of Twitter, but its global reach is immense. This application can deliver sparks of information in just few seconds. A user can begin by choosing one of the active panels in Downtweet's homepage. Now, he can select a category from the drop-down list. Each category has varying rate of popularity. Once a category is selected, Downtweet displays the tweet results in fewer than five seconds or less. Downtweet also has a collection of funny and interesting tweets that anyone can use.
During Downtweet's early release, it has been proven beneficial for bloggers. Bloggers who used Downtweet saw improvements in the ranks of their blogs. These improvements commenced after few days of Downtweet usage.
Food bloggers, on the other hand, will have the chance to utilize Downtweet's 'food' category. The category will display the latest trends in the food industry, such as new recipes and exotic food that must be discovered. Celebrities who tweeted about their food adventures will be tracked by Downtweet. This simply means more information to talk about. Food websites are also covered by Downtweet's engine.
With its revolutionary Twitter search engine, Downtweet is now ready to duke it out in the big leagues. It can compete with other widgets when it comes to information delivery. As a bonus, Downtweet has a very easy installation process. It all begins with user registration, and ends with the actual embedding process. The Downtweet widget usually goes live in a matter of seconds. For more information, new users are advised to visit http://www.downtweet.com. The Downtweet blog is also ready in the website, and it is updated every now and then.
About Downtweet
Downtweet.com has developed live Twitter software for any website or blog. Any site can add a Downtweet widget in a matter of seconds. Downtweet.com also acts as a Twitter portal for users to get instant Twitter streams. Downtweet widget users have the ability to customize the look and feel of Downtweet to fit the style of their website or blog. Downtweet is a free service.
Find Downtweet on Twitter
http://www.twitter.com/downtweet1