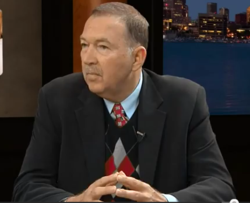 In good times and bad, inflation, and deflation, the swimming pool service industry always does well.
Lake Forrest, CA (PRWEB) March 30, 2012
Charles Baird, President and CEO of National Pool Route Sales told Southern California CEO Magazine that many small businesses and entrepreneurs struggle or fail because they don't understand effective business marketing and management principles. According to Gaebler, only 2/3 of all small business startups survive the first two years and less than half make it to four years. The National Pool Route Sales strategy is to eliminate that risk with their new Online Millionaire Pool Man Seminar Series.
This online seminar series offers nearly four decades of pool industry know-how in one program. The Millionaire Pool Man training program lays out the entire management and marketing infrastructure, along with all the industry secrets necessary for success. The series sets an individual up with professional billing software, web design, customer and employee contracts, business training, free on-going consulting, monthly webcasts, tips to improve profits, how to find and keep employees, selling extra service items, a newsletter, tech manuals and more. NPRS is currently providing a free thirty-minute seminar for those considering entering the industry as a part of their Online Seminar Series
The pool industry is open to anyone. It can be a home-based business or much more. It requires minimal start-up costs and there is the potential for an immediate customer base as part of the program. Baird went on to say, "In good times and bad, inflation, and deflation, the swimming pool service industry has always done well." And he would know, having been in the Industry for nearly 40 years. He also said that his client success rate was pretty close to 100%. And that's saying something in today's anemic economy.
Baird's new online seminar series focuses on business success from every angle, even family relationships. His years in the industry have led him to realize just how important family relationships are to a successful business - especially a marriage. When a marriage partnership breaks up, it is a tragedy for the family and usually the family business. Baird says, "You can have the best of both worlds by just understanding business and personal expectations."
One of Baird's clients, John Powers, owner of a Pool Service company in California said, "National Pool Route Sales was there for us every step of the way. They helped us through getting the business and in making it grow. They have
been instrumental to our success!"
So if you are looking to start your own business, the Swimming Pool Services Industry could be a good option. NPRS appears to make it a better option. Again, you are advised to seek the proper guidance when deciding to invest any funds in a business or business opportunity.
For More Information
Contact Charles Baird
(877)766-5757
cbaird(at)poolroutesales(dot)com
http://www.poolroutesales.com