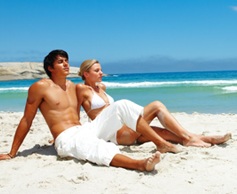 (PRWEB) March 27, 2012
DealLookup.com will soon be adding cheap flights to its growing list of deal categories. Responding to the high demand for travel deals, the site has partnered with InsanelyCheapFlights.com to provide its users with a wide variety of deals on airfare, hotels and car rentals. Originally focused on local deals, the inclusion of travel booking aligns with DealLookup's recent push for more nationally-relevant deals. The rapidly growing deal site is now focused heavily on expanding its offerings, including the recent addition of cell phone deals from major wireless carriers.
Using InsanelyCheapFlights.com to power travel search on its site gives DealLookup's users access to the thousands of cheap airline tickets current available on InsanelyCheapFlights.com. It will also allow the site to offer special deals on certain routes, such as airline tickets to Paris or New York. DealLookup will also take advantage of existing deals on last minute flights and economy tickets.
Founded in 2009, InsanelyCheapFlights.com has become a popular travel site by focusing on finding the cheapest flights available. "It's a natural fit," says Steve Oliverez, CEO of InsanelyCheapFlights.com. "DealLookup and InsanelyCheapFlights.com are both committed to finding great values and passing them along to our visitors." In an effort to make flying even cheaper, the site recently announced a $20 discount on all flight bookings when using a promo code provided on the homepage.
The integration of InsanelyCheapFlights.com's flight booking engine on DealLookup.com is expected sometime this spring.