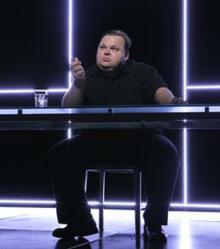 Washington, DC (PRWEB) March 27, 2012
On March 26, TheaterMania reported that Mike Daisey has posted on his blog an apology to audiences, fellow theater artists, journalists, and human rights advocates for his misrepresentations of the truth within his solo performance piece, "The Agony and the Ecstasy of Steve Jobs."
Daisey recently came under fire after Ira Glass and This American Life broadcast a retraction in regards to Daisey's appearance on the popular radio show, which followed upon the discovery that Daisey had lied about certain aspects of the story. The show is set for a return engagement at the Woolly Mammoth Theatre Company from July 17 - August 5.
Daisey's online apology reads in part:
"I would like to apologize to my audiences. And I would like to apologize to my colleagues in the theater, especially those who work in non-fiction and documentary fields. What you do is essential to our civic discourse. If I have made your path more difficult, or the truth of your work harder for audiences to discern, I am sorry."
For more information on "The Agony and the Ecstasy of Steve Jobs" and Washington, DC Theater visit http://www.theatermania.com/washington-dc.
About TheaterMania.com, Inc.
TheaterMania.com is the information and ticketing source for over 5,000 shows nationwide. For over ten years, TheaterMania.com has connected the theater community to the public as the leading online resource for consumers to find shows, get tickets, and save money to theater nationwide. TheaterMania.com publishes comprehensive show listings, provides Broadway ticket discounts, editorial content, and video coverage for over 40 markets and widely distributes free email newsletters and special offers to over 675,000 registered subscribers.
In addition, TheaterMania.com creates online marketing programs for performing arts organizations, and provides technology to power ticketing, fundraising, and CRM through its proprietary software, OvationTix.
###