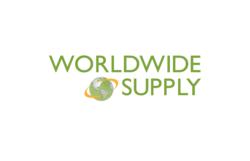 I'm proud that we'll be able to raise the bar once again in the secondary market with our innovation and commitment to complete customer satisfaction - Jay VanOrden, CEO of Worldwide Supply
Franklin, NJ (PRWEB) March 28, 2012
Worldwide Supply continues to dominate the certified pre-owned networking equipment marketplace by offering a lifetime warranty on all pre-owned networking equipment it provides. "I'm proud that we'll be able to raise the bar once again in the secondary market with our innovation and commitment to complete customer satisfaction," said Jay VanOrden, CEO of Worldwide Supply. "World-class organizations have trusted the services of Worldwide Supply for over 25 years because of our focus on outstanding service, new and quality certified pre-owned networking equipment, speedy delivery and the most comprehensive suite of asset management services in the industry. Our pledge is to ensure we provide value for our customers and we believe offering a lifetime warranty on the equipment our customers rely on proves we stand behind this pledge," adds VanOrden.
Worldwide Supply offers a lifetime warranty on all pre-owned OEM branded equipment, all new compatible optics and Worldwide Supply-branded equipment. In the unlikely event that a customer experiences an equipment failure, Worldwide Supply expert technical engineering support teams will either solve the issues over the phone or send the customer an advanced replacement. For complete warranty details, visit http://www.worldwidesupply.net.
Worldwide Supply offers a wide range of networking equipment by manufacturers like Cisco, Juniper, Calix, Alcatel/Lucent, Adtran, Arris, Motorola and Nortel.
To learn more about Worldwide Supply, its products and how it can help companies turn excess equipment into capital, visit its booths at Rocky Mountain IPV6 in Denver from 4/9 – 4/11, ComptelPlus Spring in San Francisco from 4/15 – 4/18 and at Interop Las Vegas from 5/6 – 5/10.
About Worldwide Supply
Worldwide Supply is a recognized leader in the secondary network hardware marketplace, providing and buying networking and telecommunication equipment to, and from, companies globally.
Headquartered in northern New Jersey, and with offices in California, Minnesota, New York, North Carolina, Oklahoma and Texas, Worldwide Supply provides a full line of certified pre-owned and new-surplus networking and telecommunication products from major manufacturers such as Cisco, Juniper, Arris, Calix, Extreme and Motorola.
Worldwide Supply also helps companies with their green IT efforts through its trade and exchange program, TradeNet™.
Worldwide Supply is TL9000 and 9001:2008 certified. For more information, visit http://www.worldwidesupply.net.
If you'd like more information about this topic, about Worldwide Supply or to schedule an interview with Worldwide Supply CEO, Jay VanOrden, please contact Veronique Deblois at 973-823-6412 or via email at pr(at)worldwidesupply.net