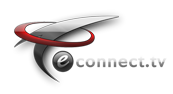 Our expansion outside the United States is an important move for us.
Las Vegas, Nevada (PRWEB) March 27, 2012
Today eConnect officially launched http://www.econnectglobal.com and has created a multilingual site in English and Spanish. eConnect has been selling casino software in Latin America and Asia for some time, however they have recently added new personnel in those regions allowing them to improve service and create a local sales presence.
"Our expansion outside the United States is an important move for us," commented Henry Valentino, eConnects CEO. "In order to be competitive in today's global economy, we are making a commitment to expand our resources in new regions where the demand for products like ours is high."
eConnect is also expanding its headquarters in Las Vegas, Nevada. They are remodeling a new office that is 4 times the size of the existing office which will allow them to further expand operations in the U.S. as well. They are in the midst of designing a casino showroom in the new building which will allow gaming customers to see realistic product demonstrations.
Here is a recent story that was written about eConnect during the World Game Protection show in Las Vegas http://weeklyseven.com/latest/2012/03/08/protecting-game
Additional Information:
eConnect is a software company in the security industry which provides financial transactional analysis with visual verification. This is accomplished by synchronizing transactional data from point-of-sale (POS), casino systems and games to digital video surveillance, producing the best fraud deterrence tool in the industry. The software tool also increases the effectiveness of employee productivity, allowing managers to easily identify common employee errors. The software provides a dramatic return on investment usually within 3 to 6 months.
eConnect integrates their products with all major gaming, hospitality and surveillance systems, providing information which is critical to business efficiency and profitability. eConnect integrates with other industry leaders like Pelco, AD, Bosch, Nice, Honeywell, Axis, IndigoVision, Dallmeier, Surveillus, Micros, InfoGenesis & Retail Pro. EConnect's core product creates key integrations with other business systems like electronic casino games, Casino Management Systems, Retail POS systems, ATM, TITO, Banking Cage and Credit TRM machines. eConnect interfaces to many other transactional based systems providing real-time summaries and the dynamic ability to easily build custom queries. Since its inception eConnect has created powerful tools that change the way businesses operate and retain profits.