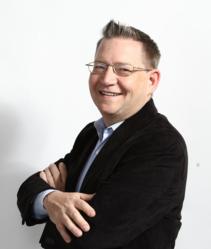 The world is migrating to the Cloud. And technicians who don't learn how to move forward will be left behind.
Portland, OR (PRWEB) March 26, 2012
Technology author and blogger Karl Palachuk will present an all-day seminar on how IT consulting businesses can make money selling cloud services, April 14th in Portland, OR. The seminar is sponsored by the Technology Wizards of Portland.
The April 14th seminar – Making Money in the Small Business Cloud – is an intense training for computer consultants who want to learn about the mindset as well as the tool set needed to be effective cloud service integrators. Palachuk has presented cloud training for IT consultants in Las Vegas, Los Angeles, Miami, Chicago, Atlanta, and dozens of other cities over the last two years.
"The world of IT consulting has changed dramatically with the growth of cloud services in the last few years," says Palachuk. "Many consultants have not participated in the change," he says, "because they haven't been forced to. But the changes are out there. The world is migrating to the Cloud. And technicians who don't learn how to move forward will be left behind."
Ken Shafer, President of Technology Wizards agrees: "This is not the typical cloud presentation we've seen from some of the vendors. This is not a sales presentation. Karl is bringing us a business-focused workshop on how to actually make real money providing cloud-based services, without having to give up what you are currently doing, and without having to sell thousands or even hundreds of seats."
Lunch and snacks are included in the program. Further details, including agenda and registration information, can be found at http://www.smbbooks.com/categories/seminars.htm.
Companies who register two or more attendees will receive a 20% discount. And members of the Technology Wizards are eligible for an even bigger discount.
About Karl W. Palachuk
Karl Palachuk has been hosting the Cloud Services Roundtable podcast series for more than two years. He is a technology author, trainer, speaker, and blogger. His "Small Biz Thoughts" blog attracts more than 40,000 visitors a month and has earned him a great deal of recognition in the small business IT community.
Palachuk is the author of nine books, including Managed Services in a Month, The Network Migration Workbook, and Relax Focus Succeed. He focuses exclusively on small business IT consultants and the channel vendors who support them.
Palachuk is a past winner of the "SBSer of the Year" award, now named the "Jim Locke Memorial Community Award." He has also been honored several times in the managed services community, being named to the MSP 250 list every year that it has been published. Last year he was named one of the top 150 most influential people in the SMB IT community by SMB PC Magazine and the SMB Technology Network.
For more information on the Cloud Services Roundtable podcasts, visit http://www.cloudservicesroundtable.com.
Karl's Small Biz Thoughts blog can be found at http://blog.smallbizthoughts.com.
About Technology Wizards
Technology Wizards is an organization of independent professional IT consultants who support Microsoft's Small Business Server and related products. They meet in Portland, Oregon. Members have offices throughout the Northwest in Oregon, Washington, and Idaho.
Technology Wizards exists to promote Information Technology by sharing ideas and experience. They specialize in, but are not limited to Microsoft Small Business Server Products. Their mission includes educating their members and the public about technology relevant to small businesses. For more information on Technology Wizards, visit http://www.technologywizards.com.
Media Contact:
Karl W. Palachuk
916-248-4301
sales(at)smallbizthoughts(dot)com