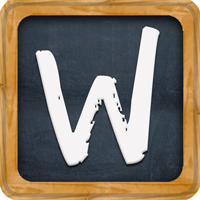 The Daily Word keeps students on task by sending out 'Word of the Day' notifications.
Hamden, CT (PRWEB) March 30, 2012
Leading standardized test preparation provider The Learning Edge is launching a new app, The Daily Word, to make studying SAT vocabulary a simple and fun process for students on the go.
The Daily Word keeps students on task by sending out "Word of the Day" notifications. Students can learn and review their words while riding the bus, waiting in line at a store, or in any situation where they might already be texting or browsing the internet on their phones.
"By far the hardest part of vocabulary review is staying on task and doing a little bit of work each day," said Mark Anestis, director and founder of The Learning Edge, and creator of the SATLadder app. "The temptation is to put it off and then cram the words right before the test. This works for some, but fails for most."
How It Works
Each day, students are notified of a new Word of the Day. When they see words they don't know, they can add them to notecard stacks, and go back to review them later. This repetition helps the words reach students' long-term memories and builds a deep vocabulary that cramming can't achieve.
In addition, students can make notecards for unfamiliar words they encounter while using their other study resources if those words are not already found in the app. The Daily Word contains over 1,200 high-yield words.
The app also features a Game Center, where students can test their knowledge in context, answering vocabulary questions similar to the ones they will see on the test.
Anestis, an SAT tutor of 13 years, recommends that parents try the app as well, and use the Word of the Day in conversation to reinforce what their children are learning.
"This makes it possible for parents to help their children in an unobtrusive way that is collaborative, rather than combative," he said.
Facts and Features:

1,200 high-frequency SAT words
100 Sentence Completion questions
100 Synonym Search questions
Available for iPhone, iPad, and iPod Touch
About the Learning Edge
Mark Anestis founded the Learning Edge in 2004, and has worked with thousands of students in preparation for the SAT. He is the author of several test preparation books:
McGraw Hill's SAT
McGraw Hill's PSAT
McGraw Hill's 12 SAT Practice tests
5 Steps to a 5 AP Biology
In addition, he has created other mobile learning tools for the SAT:
SATLadder (an iOS application for SAT preparation)
McGraw-Hill's PodClass SAT Vocabulary Study Guide (an iPod study guide)
For more information about the Learning Edge, visit http://www.TheLearningEdge.net.
SAT® is a registered trademark of the College Entrance Examination Board, which was not involved in the production of, and does not endorse, this product.