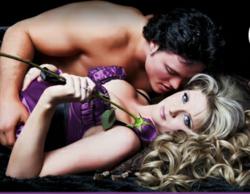 When communication is part of a relationship exploring new sensations can be fun.
Nationwide (PRWEB) March 30, 2012
Our Pleasure Box releases a new tip sheet on stimulating and pleasing both men and women.
This tip sheet will provide several suggestions on locating the G-Spot and different ways to provide stimulation to both men and women. Many people may not know that both women and men have a G-Spot, an area of tissue in the genital area that, when stimulated, is capable of causing an orgasm. The G-spot has been gaining popularity since the early 1980s, a book was written about human sexuality and focusing on The G-Spot (by Ladas, Whipple, and Perry, and published by Holt, Rinehart, Winston in 1982). The spot itself is named after Ernest Grafenberg, MD, who was credited by the authors for first identifying a highly sensitive area in the vagina in 1950. Dr. Oz has also talked about the G-Spot, referenced here: http://www.doctoroz.com/videos/ask-dr-oz-sex-edition1-Gspot-sex-menstruation-size-matters. Dr. Laura Berman, a leading love and sex expert speaks about the G-Spot and how to find it when she was as a guest on the Dr. Oz show.
Foreplay can assist in locating the women's G-Spot. The G-spot swells as the arousal increases. The G-Spot is located about two inches in to the vagina and up towards the belly button. Make the penetration a little easier by using some water-based lube. The G-spot will be swollen and the skin is a little rough. If the area feels smooth and firm, then the cervix has been located. Pull back out a little bit. Massage the g-spot in a rhythmic motion with varying amounts of pressure.

Vary the pressure, speed, and pattern of movement. Try moving the fingers side to side or in small circles.
Point your fingers more sharply upwards and rock them forward and back.
G-spot vibrators can help locate find the spot quickly and stimulate it pleasurably.
Many women feel intense pleasure when the G-Spot is stimulated. Others feel nothing, and still others have the urge to urinate. Finding and massaging the G-Spot can help in experiencing an entirely new realm of pleasure.
The Male G-Spot
1. The male G-Spot is better known as the male prostate gland. A sensitive spongy flesh forms the gland during fetal development. This gland stays hidden until stimulated.
2. The easiest way to reach the male prostate gland is through anal penetration. While this may sound like an uncomfortable prospect, anal stimulation is safe and common for both homosexual and heterosexual men.
3. Use a finger or a toy designed for anal stimulation.
4. Stimulation of the male G-Spot should not be painful. If pain is felt slow down, be gentler or consult with a physician.
Fulfilling the sexual need is rewarding in many ways. Finding the G-Spot can provide tremendous additional pleasure to both men and women. Communication is extremely important and sex should never be intimidating or scary. When communication is part of a relationship exploring new sensations can be fun. Explore and enjoy.
Founded in 2009, OurPleasureBox.com has quickly grown to one of the most trusted and reputable online adult retail shopping sites. OurPleasureBox.com features adult toys, novelties and a vast selection of adult movies for every gender and sexual orientation.