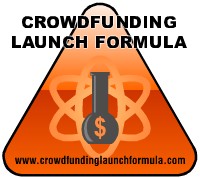 We believe, our new Crowdfunding Platform, will help facilitate the funds needed by thousands of inventors, entrepreneurs, nonprofits and for profits, and many more ... in order to bring their projects to fruition.
San Francisco, CA (PRWEB) March 30, 2012
ZitZerZum - is a unique Crowdfunding Launch Formula and Platform, that can be used by almost anyone, to raise money online easily and for almost any reason.
Founded in January 2012 and headquartered in San Francisco, ZitZerZum takes an almost anything goes approach to client approval. As long as the project is neither pornographic, illegal nor unethical, it's usually accepted.
"We're open to considering basically any type of campaign, or any idea, anywhere in the world," says founder James Mason.
What's really unique about ZitZerZum say's Mason, ZitZerZum provides a 'One Stop Shop' approach to all your Crowdfunding needs.
"And what we mean by that is ... we have everything that you'll ever need to launch and sustain a successful crowdfunding campaign ...
Including the 'Perks' ... all under one roof" ... saving you Lot's of time and money too.
And as far as we know, we appear to be the only company offering a full service Crowdfunding Launch Platform.
But we're sure that more will follow soon to fill the expectedly huge demand for Crowdfunding as More folks find out just how easy it is to do.
"And we're really excited to be in a position to help so many folks that have been just holding on to their dreams for the past several years for primarily one reason, and that's money.
With this new Money Source, we can help them to finally move forward with their goals and dreams.
Whether you want to do some, all, anywhere in between or nothing at all, ZitZerZum can help you succeed.
ZitZerZum can even do it all for our clients, saving them lots of time and the learning curve associated with getting up to speed on any new project, including best practices, etc.
We believe, our new ZitZerZum - Crowdfunding Launch Formula Is A Brand New Money Source & taps into 'A New Money Source' ... not previously available.
Our goal is to empower as many folks as possible with the knowledge, skills and tools needed to move forward with their projects by helping them to get their hands on this 'New Money Source' they so desperately need.
ZitZerZum - Crowdfunding Launch Formula
Contact: James Mason, Founder: James(at)ZitZerZum(dot)com
Press Release: http://www.zitzerzum.com/PressRelease.htm