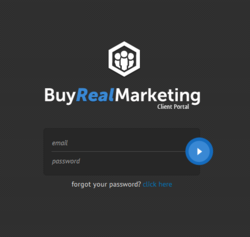 Sit back, relax and get actual results all at the tips of your fingers.
Ottawa, ON (PRWEB) March 28, 2012
Buy Real Marketing, a world provider of web 2.0 business applications is proud to announce their latest web tool for its clients. The company offers a variety of social media shares that is valuable for businesses to thrive online. Their main goal is to help provide online visibility, build credibility and achieve their goals to present to its peers.
This is the current roster of Buy Real Marketing's services:
Buy Real Followers – a credible source to build a strong social following with the help of real Twitter followers. With more followers, users can become known by getting the acknowledgment from its peers.
Buy Real Views – with the help of YouTube views, the breadth of a YouTube video can expand tenfold the exposure that can eventually catapult it to a viral scope.
Buy Real Plays – a new service added to its ranks, having Sound Cloud plays is the latest commodity for aspiring artists and music enthusiasts.
All services come in affordable packages and are delivered in a timely manner depending on the size of the order. Buy Real Marketing offers a 100% Money Back Guarantee and a 24/7 Customer Support Department ready to answer queries from interested buyers and entertain its loyal customers.
"With our new client portal, our users will now be able to have access to all our services all on one site. No longer will they need to purchase their orders in different times and tracking orders, because they can be now at their own finger tips. We will soon be providing more services possible, but at the mean time, we have also added the credit system. That way, our users can purchase credits and use them for other services" says Business Development - Managing Director, Jonathan Kennedy.
"This service that we're providing our customers is very valuable because not only are we providing them the convenience, but the means to become more hands on with the tools we provide. Now our clients have the access to customize their packages, by having more than one service running at the same time. This is all part of our future plans of expansion. The client portal is the first step, we can't wait to release the rest in the coming months" adds Managing Director, JP Bisson.
To visit the new client portal dashboard and know more about the company's services, visit their website at http://www.buyrealmarketing.com or contact them at 1-877-435-5955.
About
Buy Real Marketing is a wholly owned company by Clicking Labs. A well established internet marketing company founded in 2010 by Jean-Patrick Bisson, Diana Quartin and Jonathan Kennedy. The company specializes in driving search marketing and social media traffic, social web app development and conversion optimization. Each product or service specifically helps small/medium website owners increase online visibility and improve online sales.
###