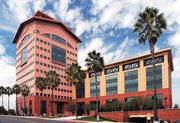 The MiXto SX Fractional Skin Resurfacing Laser is a true advancement in skin tightening, making firmer and smoother elbows and knees possible.
San Diego, CA (PRWEB) March 27, 2012
Shaft Medical San Diego ("SHAFT SAN DIEGO"), the area's premium aesthetic medicine practice providing the full range of advanced cosmetic procedures, announces the availability of MiXto SX, the FDA approved San Diego fractional skin resurfacing laser designed to meet a wide range of skin tightening and resurfacing needs.
No more bee's knees! Now there is a new non-surgical option for San Diego laser skin tightening.
Produced by Lasering USA, the MiXto SX is an innovative continuous wave carbon dioxide (CO2) fractional laser that makes it easier for cosmetic surgeons to tighten skin. The laser handpiece settings are highly adjustable, allowing the surgeon to attain just the right energy setting that each patients needs. It is also very quiet, unlike other laser devices.
The San Diego MiXto SX fractional skin laser technique substantially tightens skin as compared to traditional surgical procedures. Combining the laser handpiece with multiple power settings, MiXto SX skin laser San Diego enables more precise skin tightening and resurfacing. MiXto SX allows cosmetic surgeons to tighten the loose skin of the knees and elbows without surgery. In addition, MiXto delivers more results in a 30-minute treatment than other laser devices accomplish in three or more treatments, all with less discomfort, social "downtime" and cost.
MiXto SX, the latest technological breakthrough, has solved many of the issues associated with the preceding generation of lasers. The fractional C02 laser is a hybrid which incorporates the latest technology for skin rejuvenation. MiXto SX delivers a precise matrix of microspots that penetrate to the dermis and stimulate the formation of new collagen. Contraction of collagen fibers reduces wrinkles and loose skin, improving skin laxity. This approach allows maximum benefits with minimal discomfort, anesthesia, and recovery time. In addition, MiXto can be used to treat many of the disorders associated with skin aging by stimulating the formation of new skin collagen, tightening of the skin, and removal of the signs of aging including pigmentation disorders and the "leathery" look.
MiXto SX offers physicians and patients the ability to custom-tailor their skin tightening treatment. MiXto SX can be used alone or in combination with other liposuction technologies such as PowerX or Lipotherme laser lipolysis liposuction. The unique MiXto handpiece allows physicians to tighten sagging skin creating a smooth contour of the skin of the knees and elbows.
ABOUT SHAFT SAN DIEGO
Specializing in the very latest advanced aesthetic medicine procedures Shaft Medical San Diego features NeoGraft Scar Free Hair and Eyebrow Transplantation and MiXto SX Fractional Skin Laser for acne scars, skin rejuvenation, and nonsurgical "lift" of the face, eyes neck and chest. Our practice also offers PureLight Cellulite Heliotherapy, PowerX and Lipotherme Minimally Invasive Liposculpture Surgery, LAVIV Skin Cell Cloning Therapy and NeoGraft LTS Acne Cold Laser as well as BOTOX, Juvéderm, Radiesse, LATISSE for eyelash growth, varicose vein and spider vein treatment, and MeDioStar laser hair removal. SHAFT's modern and highly discrete office serves clients throughout Southern California including San Diego, Orange, Riverside and Los Angeles counties.
For more information about San Diego MiXto SX fractional skin resurfacing laser, please see the Company's website at http://www.shaftsandiego.com.