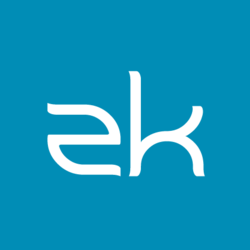 ZK's Big Listbox is designed to handle unlimited data sets with maximum performance optimization
(PRWEB) March 27, 2012
As cloud services and storage are becoming more and more common and widely accepted, the desire to efficiently display huge amounts of data in web applications especially for corporate enterprises also slowly creeps up and becoming stronger than ever. To stand ahead of technology, ZK Team has taken the lead introducing the community to a new major feature – the Big Listbox. This Big Listbox component is able to handle unlimited sets of data with a single component with performance optimized at full capacity to cut out any lagging issues; it is designed to use as little server-side memory as possible and minimize updating area to the size of its viewport at client-side, displaying data at a speed so fast you have never seen before.
Of course, like a standard listbox component, ZK's Big Listbox offers just as many features as all others including selection, sorting, keystroke navigation, ROD (render on demand), frozen panels, adjustable according to browser size, content editing, support for HTML tags, and so on.
For more information on the implementation and to view the demo of ZK's Big Listbox, please check out this article.
Potix Corporation develops and supports ZK, the #1 Java based Ajax solution on SourceForge.net, the world's largest open source host. Innovation is the most driving force behind the growing Potix. Potix delivered the first Ajax framework to support Java and Android phones, the first embeddable Ajax spreadsheet, and the first to synergize the power of pure Java, markup and scripting languages.
ZK has more than 1,500,000 downloads since its first release in late 2005. ZK is deployed by a large number of Fortune Global 500 companies, including Barclays, Societe Generale, Swiss RE, eBay, Roche, Deutsche Bank, Sony, Sun Microsystems, Audi, EMC and Toyota, providing them with the ability to rapidly create rich Ajax enterprise level applications.