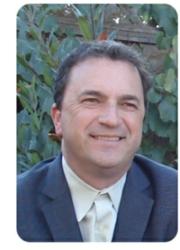 Sunnyvale, CA & Fort Lee, NJ (PRWEB) March 29, 2012
Today SolveDirect announced it has joined the Cloud Computing Consortium (C3), connecting with 130 other industry and academic cloud leaders including some of the world's largest technology companies. "Cloud services offer huge advantage for organizations, but often come with unexpected maintenance and operational challenges." said Jim McDonnell, President, Americas & Chief Product Officer at SolveDirect. "The Cloud Computing Consortium's focus is beyond technology and into how business and IT leaders can work together to plan, transition and operate successfully with cloud services, and SolveDirect is thrilled to contribute its decade of cloud-based, multi-sourced IT services software and implementation experience to help accelerate industry success."
Accelerated Adoption of Cloud Computing
Cloud computing is projected to grow to $241B by 2020 from $41B in 2011, according to Forrester. Companies which have adopted cloud strategies have seen major business benefits and new opportunities but often face technical and commercial challenges which will influence the speed of industry wide adoption.
"The emergence of cloud computing is a watershed event for IT and a ground change for business," said Ken Saloway, Program Director, the Cloud Computing Consortium. "We believe that a strong impartial resource needs to exist that will provide C level executives with the knowledge and practical experience necessary to effectively/efficiently transition to the world of cloud computing. The Cloud Computing Consortium was created to provide these capabilities. We're very excited to welcome SolveDirect as a member, and look forward to advancing the industry through a close partnership."
About SolveDirect
Founded in 2000, SolveDirect is the worldwide leader of cloud delivered IT multi-sourced services management software. It offers international companies and IT service providers a flexible way to integrate and automate its service partners, processes and service management systems. This reduces downtime and costs and increases customer satisfaction. Well-defined workflows, a 360° view on service level agreements, real-time monitoring of targets as well as a flexible access to the service management platform from anywhere facilitates companies in optimizing their customer service and increase efficiency up to 50 percent.
SolveDirect is a global company with headquarters in Vienna, Austria and an office in Sunnyvale, California, United States. More than 220 customers from all industries and sizes around the world use SolveDirect solutions that connect more than 270,000 end users in 68 countries.
More Information: http://www.solvedirect.com/en
About The Cloud Computing Consortium
The Cloud Computing Consortium's mission is to provide business and IT leaders with the unbiased leadership and management knowledge and understanding needed to plan, transition and operate successfully in the world of cloud computing.
More Information: http://www.cloudcomputingconsortium.net