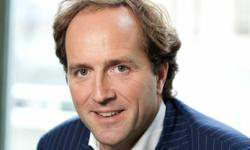 As David Jones explains in this important book, in the future the success stories will be those businesses who truly recognise their role in the Big Society.
London, UK (PRWEB UK) 27 March 2012
45 year-old David Jones has claimed to be the 'youngest global CEO in the history of advertising,' following his ascent to the top of global agency Havas in 2011 and in recent years, Jones has also co-founded One Young World, a non-profit social enterprise which provides opportunities for the young leaders of today, and has attracted guest speakers such as Bob Geldof and Archbishop Desmond Tutu at the first two summits. In addition to all of this, Jones has also found the time to write a book, titled 'Who Cares Wins: Why Good Business Is Better Business' in which he attempts to connect the dots between doing the right thing, making money and being a successful business leader.
In the book, Jones focuses on one main theory; that following the rise of social media platforms such as Facebook and Twitter in recent years, the idea of 'transparency' can almost single-handedly sum up the most important aspect of running a business in the 'social-media' era. He states that, 'reality is more important than image,' and that it is important for business leaders to stop focussing on how the public see them, because, 'unless they become the way they want to appear, the development of social media means they are not going to fool anyone."
By bringing together the areas of corporate social responsibility and social media, Jones suggests, a new climate of openness will be created. By adopting an open approach to business, he says, one can, 'make business better and create a better world for nothing," justifying this by putting forward the fact that such an approach, and by utilising social media to do so, is in everyone's interest, that ,"the employee feels more engaged, the consumer sees a more responsive company, and the company benefits from both employee satisfaction and retention, as well as better business performance. Translated to a business context, people want to feel good about the companies they buy from and with the unprecedented transparency social media brings, corporations confront greater consumer power than ever before.'
All in all, business leaders need to take a new approach to marketing, which, as Jones says, is one that shares the same principles as social media; transparency, authenticity and speed. In doing so, those businesses who adopt this new approach will be those who come out as the winners, who retain both employees and customers and stand out above the rest.
Who Cares Wins has seen Jones receive a wealth of endorsements from current world class leaders, with British Prime Minister David Cameron stating, 'As David Jones explains in this important book, in the future the success stories will be those businesses who truly recognise their role in the Big Society – who acknowledge the social as well as the economic value they have the power to create, and who realise the difference we all can make by the decisions that we take,' and Archbishop Desmond Tutu claiming, 'There are many major problems facing the world today. As David Jones argues in Who Cares Wins, business has both a responsibility and an opportunity to be part of the solution and should be a major force for good in helping to solve some of the most pressing problems of our time.'
Through Who Cares Wins, Jones has shown how he feels that business leaders need to take the ideas of corporate social responsibility and social media and merge these together, viewing them as one entity as opposed to two separate ones. In doing so, he states, business will be better business and both companies and customers will see the benefits.
Who Cares Wins is available now.