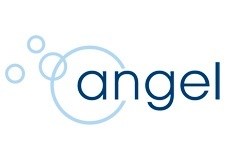 Each eco boiler can make up to 156 hot drinks an hour.
(PRWEB UK) 27 March 2012
Angel Springs is hoping to help businesses save money and the environment with a range of cost-cutting eco boilers.
Turning off lights, closing doors, and only boiling the right amount of water are all small steps to a greener, more cost-efficient businesses.
Every year, UK companies waste millions on avoidable energy costs. Every day, businesses lose cash on staff time making hot drinks, the energy used to boil a kettle, and water wastage once a cuppa's been made.
Leading water cooler and water boiler supplier Angel Springs says it can help businesses become more efficient in 2012, with a range of eco boilers designed to save time, money and energy.
Eco boilers are a greener, leaner alternative to the office kettle. They only boil the right amount of hot water for a cup, so there's never any wastage, they boil water on-demand, so there's no ongoing energy use or costs, and because they're so quick and easy to use, staff won't have to waste time queuing up for a brew.
The water is boiled almost instantly by high-power heating elements, and filtered through BRITA technology for a clean, great taste. Each eco boiler can make up to 156 hot drinks an hour.
John Murphy, commercial director for Angel Springs, said: "We're really pleased with our range of innovative eco boilers. They are a smart purchase for any business, and a great alternative to the old office kettle.
"These boilers are really simple to use, quick to set up, and will provide staff with hot water throughout the day, without queues, fuss, or water or energy wastage.
"We think businesses will be really surprised at just how much they could save with an eco boiler from Angel Springs."
To encourage businesses to try an eco boiler, Angel Springs is offering a no-obligation free trial. Companies can then try out a new eco boiler without commitment, and see first-hand the potential savings.
For more information, visit http://www.angelsprings.com.
Notes to editors:
Angel Springs
Angel Springs is the longest-running water cooler company in the UK, supplying customers with fresh spring water, water coolers and water boilers for 21 years. The company employs 180 staff and is committed to working and developing successful relationships with local community groups, charities and businesses across the UK.