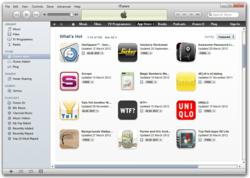 (PRWEB UK) 28 March 2012
Earlier this month Apple added a new Catalogues category to its iTunes-based App Store, just in time for its iPad 3 announcement to the world's media. The Catalogues category groups together store and product catalogues, as suggested by the title.
Adding a new category to the App Store is not something Apple does lightly. Instead it shows the impact Apple iPhone and iPad had on shopping and publishing industries - thousands of apps were added in the last couple of years.
Sccope has been the leading personal shopping app since its launch in 2009 and with its consistently positive customer reviews, continues to expand its reach. The 4+ rated shopping experience is dominated by the accuracy of pricing and stock information and its interactive social aspect. Popular for its easy navigation, clear and simple design and depth of product information, Sccope is the mobile shopping destination for all savvy shoppers on the go. Hence Sccope is a showcase of a top-rated shopping app that challenges traditional means of retail and supports Apple users in their hunt for the best deal.
Notes to Editors:
Sccope is a free personal shopping app available via iPhone, BlackBerry and Android smartphones. It compares pricing, stock information across the top high street and online retail stores, allowing its users find the best available price. With its consistently accurate information, Sccope delivers high quality information and enables users track their desired products.
Cogenta, the developer behind Sccope, maintains a unique view of the UK's retail market by providing in-depth coverage of top high street (multi-channel0 retailers and online to ensure the experience is relevant to people wherever they shop.
To download the latest version of Sccope for iPhone, visit: http://bit.ly/8UVDjf
Visit: http://www.sccope.co.uk and http://www.sccope.com to learn more about Sccope.