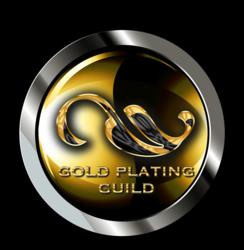 The only Gold Plating Guild in the world
(PRWEB UK) 29 March 2012
After establishing themselves as the no.1 supplier of basic DIY home plating kits for people to start small businesses in Europe, Gold Solutions have now moved in to the market of supplying more serious minded business opportunity seekers a complete start-up package.
Terry George of Gold Solutions said "We have been aware that other suppliers in this field have been selling 'complete' packages for some time, but that they were vastly overpriced. I have seen them selling for between £2000 and £3000, which for a franchise is OK but this is a business that is just not franchise-able.
We have put together a combination of our top of the range kit, a custom designed 'live' website with the clients own choice of domain name, full Founder Member status to our exclusive Gold Plating Guild website, and topped this off with a special 2 day in-house training course (including overnight accommodation) for just £899. This will ensure that every area of the business is well covered for the benefit of the client - and has saved them at least £1000"
This is just the latest phase in Gold Solutions strategy of both bringing gold plated everyday items to the high street (iphones/ipods etc), and giving thousands of ordinary people the opportunity to generate a good full or part time income without having to spend a fortune.
Their recent campaign of offering reduced cost training courses for anyone who is thinking about entering this lucrative business has been so successful that they have continued it for yet another month. Terry George again "it is very satisfying to have so many people wanting to know more about gold plating before they buy, and rewarding when so many do buy"
They have also re-launched their unique Gold Plating Guild website, which is the first one of it's kind in the world, allowing any member of the public or company seeking a gold plating service/product to contact ALL of the Guild members - at the touch of a button. Anyone seeking an electroplating service - anywhere in the world - can now, instead of selecting a 'random' supplier from the internet, let EVERY member of the Guild know what they are looking for and receive several replies from just one message.