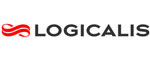 There are nearly 200 new and enhanced capabilities in vSphere 5. These enhancements are significant differentiators and if you're considering a virtualized data center strategy.
Farmington Hills, MI, (PRWEB) March 27, 2012
Today, with CFOs keeping a watchful eye on every penny, it's more important than ever to embrace the virtues of virtualization and the ways it can help stretch server capacity, decrease the total cost of ownership of existing server equipment and enable organizations to operate at cloud scale. While hypervisor technology itself isn't new, there are some new and incredibly important advantages that the VMware Cloud Infrastructure Suite and VMware vSphere® 5 offer that will stretch CIOs' computing budgets dramatically. To help break it down, Logicalis (http://www.us.logicalis.com), an international IT solutions and managed services provider, has compiled a list of the top eight reasons CIOs should be excited about vSphere 5 and its enhanced capabilities.
"There are nearly 200 new and enhanced capabilities in vSphere 5," says Steve Pelletier, solution architect for Logicalis. For those who are unfamiliar with vSphere, these changes make it worth their time to examine every detail. "At Logicalis, we've outlined what we see as the most important things CIOs should know about vSphere 5. These enhancements are significant differentiators and if you're considering a virtualized data center strategy, understanding these key differences can mean a world of difference to your company and how it operates," says Pelletier.
Eight Reasons CIOs Should be Excited about vSphere 5
1. Increased Size of the Virtual Machine: Before vSphere 5, it was typical to find eight processors and 256 Gbytes of memory assigned to a virtual machine, while the hardware had 24 processing cores or more. When virtualizing the most resource-intensive applications, that meant that some CIOs were not able to virtualize large databases and application servers. Now, with vSphere 5, 32 processors and as much as a terabyte of memory can be assigned to a virtual machine. That means IT pros' hands are untied; they can now virtualize the most business-critical application or computing workload with confidence.
2. Enhanced Distributed Resource Scheduling: vSphere 5 gives IT managers the ability to use additional metrics, such as storage IO performance to automatically distribute workloads. If the storage requirements of a particular virtualized machine are too intense, resources can be moved to other VMware servers, giving IT pros the ability to get more servers virtualized on less hardware, without sacrificing performance.
3. Oversubscribe with Confidence: vSphere 5 is aware of solid state drives, so IT pros who have been accustomed to overcommitting their memory resources, betting on the fact that not all memory will be used at any given time, can now allocate their resources with confidence. With strategic placements of solid state drives, memory constraints can become a thing of the past.
4. Enhanced Security: With the VMware vShield™ 5 product family, users get the opportunity to simplify security and eliminate the need for multiple software agents and security policies. vShield App is a hypervisor-based, application aware-firewall that installs on each vSphere host to create a "trust zone" of logical and dynamic application boundaries, rather than the physical boundaries associated with traditional security offerings. In addition, vShield App includes a network layer 2 firewall optimized to support Intrusion Prevention Systems (IPS) from VMware security partners.
5. Improved Availability: Typically, if a company is running multiple virtual machines on a single piece of physical hardware and that server crashes, the business has lost all of those virtual machines instead of just the one physical server. But in vSphere 5, if a company is running multiple physical servers and one goes down, vSphere can automatically take all of the virtual machines that were running on the one that crashed and bring them up on the remaining intact hardware. The servers stop at the crash, but are rebooted as they are moved to the remaining physical servers. While this technology is not new, with vSphere 5, there are significant enhancements that allow this to happen faster and in more complex scenarios.
6. VMware vMotion® over Higher Latency Networks: This almost sounds like magic, but it's one of the most incredible vSphere features of all. vMotion technology allows IT pros to move a virtual machine from one physical server to another while it is still running without downtime. Now, with vSphere 5, this magic can be done even in higher latency networks, so instead of just moving from one local server to another, the virtual machine can be moved from one server to another in a completely different data center even over a high-latency campus network.
7. Auto Deploy: Now IT departments can automatically deploy servers "on the fly" and cut down the time it takes to deploy a datacenter with 40 servers, for example, from 20 hours to 10 minutes. Once the servers are up and running, Auto-Deploy also automates the patching process, making it possible to instantly apply patches to many servers at once. With the LAN-based booting of VMware, CIOs can also configure vSphere to automatically be installed over the network in a diskless environment, communicating with a central server and downloading the needed info as soon as it's powered on.
8. Management Changes: With vSphere 5, there is now the ability to manage a vSphere virtualized network through a Web browser from anywhere in the world. Another appealing new management feature is the new switch port analyzer, a mechanism that supports network diagnostics and NetFlow, giving IT pros the ability to listen to traffic from five ports at a time, which increases monitoring capabilities and decreases troubleshooting time dramatically.
"Really, what all this amounts to is the ability to put more virtual machines on the same hardware, offer better service level agreements to your business units and drive higher availability of the servers you virtualize, all in an environment that is easier than ever to manage, creating a better return on investment," Pelletier says.
Want to learn more about Logicalis and VMware?
Watch a short four-minute video about Logicalis, virtualization and VMware Private Cloud Computing solutions.
About Logicalis
Logicalis is an international IT solutions and managed services provider with a breadth of knowledge and expertise in communications and collaboration; data center and cloud services; and managed services.
Logicalis Group employs over 2,500 people worldwide, including highly trained service specialists who design, specify, deploy and manage complex ICT infrastructures to meet the needs of over 6,000 corporate and public sector customers. To achieve this, Logicalis maintains strong partnerships with technology leaders such as Cisco, HP, IBM and Microsoft.
The Logicalis Group has annualized revenues of over $1 billion, from operations in the UK, US, Germany, South America and Asia Pacific, and is fast establishing itself as one of the leading IT and Communications solution integrators, specializing in the areas of advanced technologies and services.
The Logicalis Group is a division of Datatec Limited, listed on the Johannesburg and London AIM Stock Exchanges, with revenues of approximately $5 billion.
For more information, visit http://www.us.logicalis.com.
Business and technology working as one
Facebook: http://www.facebook.com/Logicalis?v=wall
Twitter: http://twitter.com/logicalis
RSS: http://www.us.logicalis.com/feeds/rss.aspx
YouTube: http://www.youtube.com/user/LogicalisIT