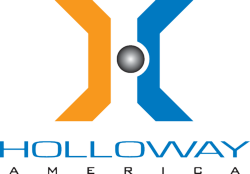 With so many people looking for pressurized tanks and custom steel fabrication services online, our site needs to showcase exactly what sets us apart.
Springfield, MO (PRWEB) March 29, 2012
HOLLOWAY AMERICA today announced its new, fully interactive website. Known for industry-leading pressurized tanks and components as well as pressure vessel design and custom fabrication services, HOLLOWAY now has a website that reflects the quality of the company's craftsmanship. "With so many of our customers using the web to make critical decisions, our website has to function seamlessly and let users immediately find what they need. They're too busy for anything else," said Sales Engineer Randy Colwell.
Products: Pressurized Tanks & Parts
To ensure users can quickly access any of HOLLOWAY's pressurized tanks and parts without the need for excessive searching or navigation, the completely revamped website uses the latest interactive design principles. Professionals in the processing, biotech, food and beverage, dairy, chemical, waste water, pharmaceutical, nutraceutical, and other industries will find detailed information about each product the fabrication company offers.
HOLLOWAY's pressurized tanks include mix tanks, heating and cooling tanks, WFI tanks, biotech fermentation vessels, disposable liner vessels, CIP vessels, and reactor vessels. Its pressure tank components include heavy wall ferrules, plugs and mounting adapters, access ports, sightglasses, pad flanges, and the impressive H-CONNECT™ series. The site also serves as an often-requested resource for original Precision Stainless, Inc. parts.
Services: Pressure Vessel Design, On-Site Maintenance & More
HOLLOWAY is committed to providing pressure vessel services that improve its customers' production processes and increase productivity. "Because we provide so many useful services," said Colwell, "our website offers multiple entry points on nearly every page, letting people quickly and intuitively navigate to the information they need."
Engineering services by HOLLOWAY feature custom pressure vessel design, finite element analysis, CAD & 3D modeling, and material selection guidance. With numerous master fabricators and repair technicians on hand, HOLLOWAY also offers incredibly fast responses with the exclusive 24/7 TURBOServe™ program—one of many YourSite™ Field Services for on-site repairs. Other services include custom steel fabrication, vessel and parts repairs, CNC machining, and some of the finest electropolishing and finishing in the pressure vessel industry.
Downloads: Pressure Vessel Design & Information Materials
HOLLOWAY recognizes that users may need details on its pressurized tanks, parts and services yet may not always have Internet access. To provide the information people need, the website includes a Downloads section that lets users save HOLLOWAY's detailed resource materials, including the pressure vessel design and product information in the company brochure. Other downloadable materials include brochures for HOLLOWAY's custom fabrication, custom machining, pressure vessel & tank components and the H-CONNECT™ product series.
News: Current Information on Pressurized Tanks
In addition to maintaining up-to-date content for the entire website, HOLLOWAY has established the Big Ideas blog to provide updates on its latest projects and innovations. Colwell noted another benefit the blog offers: "As a leader in the pressurized tanks industry, we think it's important to serve users as a trusted resource for news and current info. So our Big Ideas section will also include posts on any fabrication and pressure vessel news we think our customers need to know about."
It appears that HOLLOWAY AMERICA's newly launched website will give users the detailed information needed to confidently make decisions about pressure vessels and related services.