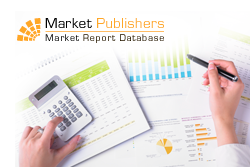 London, UK (PRWEB) March 27, 2012
Private labels accounted for a market share of 3.8% in Brazil in 2007. This figure grew by 0.7% during the review period to reach a market share of 4.5% in 2011. The worldwide financial turmoil resulted in consumers becoming more value-conscious. Brazilian buyers, in particular, have increasingly started trying private label products at the cost of branded ones to save on their grocery expenditure.
Retailers have adopted a new strategy regarding the positioning of their private labels. Operators are now introducing more sophisticated products under their private label brands to directly compete in the premium market alongside national brands. Through 2016, driven by consumer demand for high-value products, private labels in Brazil are expected to record positive growth.
New market research report "Market Opportunities and Business Strategies in Private Label Branding in Brazil" worked out by BRICdata has been recently published by Market Publishers Ltd.
Report Details:
Title: Market Opportunities and Business Strategies in Private Label Branding in Brazil
Published: March, 2012
Pages: 39
Price: US$ 1,950
http://marketpublishers.com/report/industry/other_industries/market_opportunities_n_business_strategies_in_private_label_branding_in_brazil.html
The research report provides top-level market analysis, information and insights into the private label market in Brazil. Its scope comprises:

current, historic and forecast share of the Brazilian private label market;
comprehensive, country-specific analysis of market attractiveness including key macroeconomic trends plus benchmarking with other top global and Latin American private label markets;
detailed overview of the key drivers for private label in Brazil;
granular analysis of the challenges affecting the private label market in Brazil;
in-depth coverage of retailer strategies by product categories and by retail format;
case studies of the leading private label retailers in Brazil.
Companies mentioned in the report include: Carrefour, Walmart, and Grupo Pao de Acucar.
Report Contents:
1 Executive Summary
2 Market Size and Forecast
2.1 Private Label – Global Scenario and Benchmarking
2.2 Private Label in Latin America
2.3 Evolution of Private Labels in Brazil
2.4 Brazilian Private Labels – Market Size and Forecast
3 Key Trends and Drivers
3.1 Macroeconomic Environment
3.1.1 Per capita annual disposable income
3.1.2 GDP at constant prices
3.1.3 Demographic split by age
3.1.4 Urbanization
3.2 Organized Retail Industry Dynamics
3.3 Key Drivers
3.3.1 Consumer drivers
3.3.2 Business drivers
3.3.3 Economic drivers
4 Brand Positioning and Target Segment – Strategies and Initiatives
4.1 Emerging Business Strategies in Key Private Label Categories
4.1.1 Personal care
4.1.2 Wine
4.1.3 Cereal bars
4.2 Business Strategy by Store Format
4.3 Pricing Strategy
4.4 Target Segment by Age Group
5 Future of Private Label in Brazil
6 Challenges
7 Case Studies
7.1 Carrefour
7.1.1 Price leadership strategy
7.1.2 Health and wellness products – Viver
7.1.3 Products targeting premium product categories – Carrefour selection
7.1.4 Targeting different consumer demographics
7.2 Walmart
7.2.1 "Everyday Low Prices" strategy launched in Brazil
7.2.2 Healthy and sustainable products – Sentir Bem
7.2.3 Unified brand strategy across multiple store format – Bom Preco
8 Appendix
8.1 About BRICdata
8.1.1 Areas of expertise
8.2 Methodology
8.3 Disclaimer
List of Tables
List of Figures
Companies Mentioned
More new market research reports by the publisher can be found at BRICdata page.