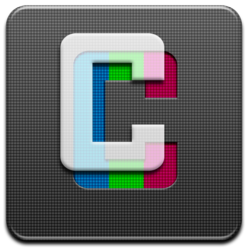 It's not just about glorifying magazines, newspapers or other media on mobile this year.
Kansas City, Mo. (PRWEB) March 27, 2012
Building on its mission to simplify and organize social content on mobile, OneLouder today announced the launch of the ChannelCaster App for iPad, iPhone and iPod touch, now available on the App Store. ChannelCaster enables iOS users to create and broadcast their own custom Channels by combining news and entertainment from thousands of dynamic sources like Twitter, YouTube, Flickr, news websites and blogs.
"It's not just about glorifying magazines, newspapers or other media on mobile this year," said Evan Conway, President, OneLouder. "The ChannelCaster App defines a new way to collect and browse news and entertainment, putting users in the director's chair."
The ChannelCaster App features thousands of pre-populated Channels, including everything from celebrities, YouTube sensations, news, sports, off the wall entertainment and more. Each week a dedicated editorial team selects 10 "Featured" channels. For example, this week's featured channels include Mad Men, Hunger Games, and March Madness. A 'Tier One' section also features top Channels in each category to help users discover new content and find favorites.
Users can create their own Channels based on any person, topic, or trend by mashing together relevant content from multiple sources that update in real-time. This helps to streamline content in one place, rather than having to check multiple sources. Channels can be set private or users can share them with the ChannelCaster community.
Channels can be built via the ChannelCaster App or at http://www.channelcasterapp.com.
The ChannelCaster App is available for free from the App Store on iPad, iPhone and iPod touch or at http://www.itunes.com/appstore.
About OneLouder:
OneLouder is a leading mobile app developer focused on simplifying and organizing social content on mobile devices. The company powers a wide range of socially-powered apps including TweetCaster, the world's #1 third party Twitter app, FriendCaster, SportCaster, ChannelCaster, BaconReader, and 1Weather. For more information visit http://www.onelouder.com; follow us on Twitter and become a fan on Facebook.