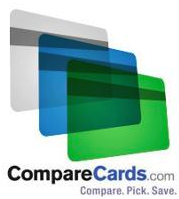 The Simplicity Card was one of the first of its kind to deliver the kind of budgetary and financial tools that consumers demanded in the wake of the recent credit crisis ...
Charleston, SC (PRWEB) March 29, 2012
CompareCards, a leading service for consumers to compare credit cards and manage their personal finances, recently added a review of the Citi Simplicity Card to the CompareCards.com blog. Visitors to the site can read it for free and find out exactly how the innovative card works and whether or not it is the right kind of credit card for them.
Here are some of the points covered in the comprehensive review:

Citi Simplicity Card Keeps it Simple
Citi really broke new ground with this one-of-a-kind card, by doing things that are usually just the opposite of what many credit card companies do. Consumers are constantly complaining, for example, about unnecessary late payments and unfair penalties. But Citi Simplicity listened to them and responded by totally eliminating these. That's right, as unusual as it may sound, the card really doesn't have late fees or penalty rates. For those who continually struggle to make their payments on time this feature delivers unrivaled convenience, peace of mind, and financial security.
To add to the enjoyment of owning a Simplicity Card, Citi also offers new card members one of the best introductory offers in the entire credit card industry. Cardholders get a 0% APR for a full 18 months, and it applies to both purchases and balance transfers. Meanwhile the standard interest rate is between 12.99% and 21.99%, depending on one's credit history. So even after the attractive intro offer expires, the card still offers a decent rate that is lower than what many other credit cards charge.
Additional Citi Simplicity Benefits
There is also no annual fee, which helps save money right out of the gate. Cardholders also have access to live phone support and customer service, and extended warranty protection that lasts up to 12 months. There is also a rare perk that gives cardholders price protection when they buy something with the card. Generally speaking, the way this works is that within 60 days of the purchase if the card member sees the same item at a cheaper price, Citi gets the difference credited to their account, for up to $250. Another feature of the card is Citi Private Pass. This is a VIP concierge type service that helps card members get special options such as the opportunity to buy pre-sale event tickets before they go on sale to the general public.
"The Simplicity Card was one of the first of its kind to deliver the kind of budgetary and financial tools that consumers demanded in the wake of the recent credit crisis," said Chris Mettler, president and founder of CompareCards.com. "The card does a commendable job of being more transparent while it simultaneously puts extra control in the hands of the cardholder. So I would recommend it to anyone who wants a card with straightforward, user-friendly money management features."
With recommendations that put the consumer first, CompareCards.com provides crucial information for consumers, students, business travelers and others looking for guidance on credit card deals and other personal financing issues. Visitors to the site can use handy tools to help manage their finances or select the best and most appropriate credit card for their particular income bracket, credit history profile, and individual preferences. There are also credit card specialists available via live chat during normal business hours.
About CompareCards.com
CompareCards.com serves as an efficient navigational tool in the ever-increasing space of online credit card offerings. Started as a listing resource for consumers, the site has expanded steadily and now serves as a multi-dimensional service for users to compare credit cards side-by-side and utilize additional functions to manage their credit. The site analyzes details on more than 100 leading credit card offers and has been mentioned in Business Insider, ETV Public Radio, CBS Money Watch and MainStreet.com. For more information, just visit http://www.CompareCards.com.