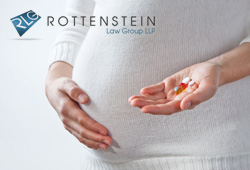 New York (PRWEB) March 28, 2012
The SSRI/preeclaimpsia connection was drawn by a Canadian study published in the March 22, 2012, edition of the British Journal of Clinical Pharmacology. According to U.S. News, the study found that women who took SSRIs including Zoloft during their pregnancies were at a 60% higher risk of developing high blood pressure. The total risk increased from 2% to 3.2%.
For the women who took Paxil, the risk was even greater: SSRI use increased their chances of developing preeclampsia to 3.6%.
"We know that antidepressants should be used with caution [during pregnancy]," the U.S. News article quotes the lead researcher, Anick Berard, as having stated. "The association between SSRIs and hypertension is a new finding." Berard is the director of the research unit of medications and pregnancy at Ste-Justine's.
RLG's Zoloft Lawsuit Information Center, at http://www.zoloftsertralinebirthdefects.com, has features that allow for easy sharing, including links for automatic posting on Facebook and Twitter, specifically to enable visitors to spread the word about Zoloft and the dangers of the drug. The Rottenstein Law Group, a personal injury firm, encourages visitors to link to its sites from their own blogs and websites to spread information about defective medical products and dangerous drugs.
About THE ROTTENSTEIN LAW GROUP
The Rottenstein Law Group is a New York-based law firm that represents clients in mass tort actions. The firm was recently founded by Rochelle Rottenstein, who has more than two decades of experience as a lawyer, to represent clients in consumer product injury, mass tort, and class action lawsuits in a compassionate manner. http://www.rotlaw.com
Contact:
The Rottenstein Law Group, LLP
Rochelle Rottenstein, Esq.
1259 Veeder Drive
Hewlett NY 11557
(212) 933-9500 (office phone)
(212) 933-9980 (facsimile)
rochelle(at)rotlaw(dot)com
http://www.rotlaw.com
###