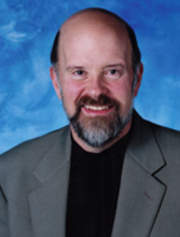 The successful CIO is a one that empowers themselves with the lessons, knowledge, and experience of a community - said Nepal Patel - Principal CIOsynergy
Hoffman Estates, IL (PRWEB) March 27, 2012
CIOsynergy, a provider of thought leading conferences, today announced that Terry Jones, founder of Travelocity.com will be the keynote speaker at the directIT event at The Hyatt Regency Reunion hotel in Dallas, on Thursday April 5th 2012.
As founder of Travelocity.com, chairman of Kayak.com, and Chief Information Officer at American Airlines/Sabre, Terry Jones will speak from a vast, and performance driven track record of leading companies.
In the 70's, Terry Jones helped create one the of the fastest growing business travel companies ever formed. For over 20 years, Terry led product development, programming and operations at American Airlines SABRE, the computer system that became a Harvard case study on automating your customers.
In 1996, he founded Travelocity.com which became a multi-billion dollar public company. As the chairman of Kayak.com, he has helped transform the travel site to the size of Priceline.
Open to Fortune 500's and mid-market enterprise, directIT Dallas gathers senior executives from the office of the CIO, including Directors, VPs, Chief Architects, CTOs and CIOs. There is no registration fee to attend but seats are limited.
For more information about or to participate in directIT Dallas please visit: http://www.ciosynergy.com or contact Araceli Delgado project coordinator at aracelid@ciosynergy.com or 847.278.2213 ext. 899.
About CIOsynergy
CIOsynergy provides a platform that brings together the thought leaders of IT through events that incorporate face-to-face meeting opportunities, panel discussions, think tanks and keynotes, and C-suite networking programs
Previous events have attracted C-suite leaders from companies such as Wal-Mart, Salesforce, Home Depot, Bank of America, Forbes Media, Wells Fargo, Shell, Allstate, State Farm, Career Education Corp, Pepsi, Sara Lee, Kraft, BP, Loyola University, Kaiser Permanente, Mayo Clinic, and Walgreens.
The company operations nationwide and has previously partnered with sponsors such as IBM, 3com, VMware, Unisys, Hitachi, Oracle, SunGard, Dell, Google, Amazon, and HTC among 100's more.