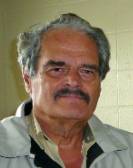 Milwaukee, WI (PRWEB) March 27, 2012
JH-Workshop.com announces a pre-conference workshop at Electrical Manufacturing & Coil Winding Expo 2012: Reducing NdFeB magnet cost for Vehicle Traction Motor Generators. This two day event will take place in Milwaukee, WI on May 7-8, 2012. There is a special discount on the registration fees for EMCWA members.
JH-workshops offer a forum to discuss and understand how to overcome the challenges faced by machine designers today. This workshop focuses on professional development, combining theory with an interactive design session, which gives attendees the opportunity to both learn new and refine their existing techniques under the guidance of Jim Hendershot.
Recent escalating cost and supply limitations of NdFeB permanent magnets have had a significant impacted on the business models relating to the manufacturing costs of motors and generators used in hybrid and electrical vehicles.
During the first day of the workshop, four design strategies will be presented in order to mitigate the impact of these rising costs:

Use traction motors and generators that require no magnets
PM rotor designs with reduced magnet volumes
Designs that use low cost ceramic, Strontium Ferrite magnets
Designs optimization of IPM utilizing combinations of ceramic and neo
The second day will consist of a team oriented interactive design session using a provided software tool.
For full details, please review the agenda for this event, available online at https://www.jh-workshop.com/docs/eme_agenda.pdf
Cost and Registration
The cost is $799 USD for EMCWA Members and $899 USD for non-members. This includes printed manual, refreshments, lunch, and parking voucher. The cut-off date to signup is May 1, 2012.
A group rate, for 3 or more individuals attending from the same organization, is also available.
To register, visit https://www.jh-workshop.com/register/ or contact info@jh-workshop.com.
About Jim Hendershot
Jim Hendershot specializes in the design and analysis of both electro-magnetic and permanent magnetic devices. In addition to continuing studies in magnetics and electric machines Jim Hendershot has 40 years of extensive experience designing, manufacturing and applying electric machines of most all types.
He has designed hundreds of brushless motors for computer disc drives, servo systems, high speed machine tool spindles, traction drives, hybrid vehicles, micro-turbines and diesel generators.