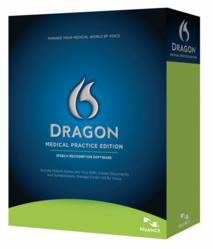 Their ability to distribute, implement, and support Dragon Medical is indispensable to the success of my practice ....
Orlando, FL (PRWEB) March 28, 2012
With Electronic Health Records (EHRs) having come a long way since their start in the late 1960s, one company is showing the major value of integrated clinical systems through today's technology. Clinically Speaking, based out of Orlando, Florida launched their CSpeak program to combine state-of-the art speech recognition and software solutions for time-strapped medical professionals.
What physician wouldn't want to save time and increase productivity when making the transition to EHR? The fact that in 2010, more that $88 billion were spent on developing and implementing EHRs and related health IT initiatives suggests that health care industry professionals are evolving into smarter solutions for their practices. An overwhelming challenge for many practices has been that the initial transition to EHR integration can actually slow physicians down. The added tasks of typing and click-through activity to document encounters can be daunting.
Profitable clinical documentation processes can prevail. The EHR transition can be done most effectively with programs like Clinically Speaking's CSpeak, which is designed to simplify the task of learning and using voice recognition with EHR. When combined with Dragon Medical Practice Edition or Dragon Medical 360 Network Edition software used to speech-enable the practice's EHR, this powerful solution is a perfect fit for clinicians who want to spend less time typing inside their EHR.
CSpeak, for example, is able to maximize workflow for a physician who uses GE's Centricity EHR and practice management program with its tight integration. This integration of speech recognition and voice navigation incorporates customized commands to automate many typical, daily tasks; therefore the user needs only half as many computer clicks. Fewer clicks offers physicians more time to focus on their patients instead of tackling the technology. More information on CSpeak can be found at http://www.clinicallyspeaking.net/Home/Products.
"CSpeak makes it easier and faster for physicians to use voice recognition to document what they accomplished with their patient," says Michael Janas, President of Clinically Speaking. "Whether it's ordering a medication or documenting a medical review, physicians can make Centricity and the EHR process more efficient when they use CSpeak. Physician satisfaction is higher because CSpeak allows them to dictate as they normally do but spend less time and energy on mouse-clicks. The physician spends his or her time focused on medical decision making and not a documentation exercise."
"For over 7 years, Clinically Speaking has been my resource for voice recognition inside Centricity," says Andrew Zelby, MD, of Neurological Surgery & Spine Center in Westchester, IL. "Their ability to distribute, implement, and support Dragon Medical is indispensable to the success of my practice. I utilize their knowledge of Centricity and customized commands each day, documenting every single visit. They improve my use of the EHR and allow me to spend more time focused on the patient, thus allowing me to provide a higher quality of care."
The CSpeak solution has a number of other features including the ability to add items to the medication list with a single command. Additionally it can view and / or add information from the database without leaving the patient encounter or document all histories reviewed with a single command. For example, the command "Add Chest Pain" will add a diagnosis of chest pain with the appropriate ICD code from anywhere within that particular chart update. The Clinically Speaking team frequently conducts web-based demonstrations reviewing these features and their system training is typically done on-site at the new users' office. Combined with the expert training provided by Clinically Speaking, users of CSpeak successfully bridge the gap between EHR and Voice Recognition.
CSpeak is powered by Dragon Medical Practice Edition or Dragon Medical 360 Network Edition, which has an overall accuracy of 99% and includes vocabularies covering nearly 80 medical specialties and subspecialties. A physician, medical practice or health system that purchases the CSpeak product receives the software plus a complete Dragon Medical license. Connecting today's technology with high performance services, the advances of EHR integration are sure to continue. For further information specific to Dragon Medical Practice Edition or Dragon Medical 360 Network Edition visit http://www.clinicallyspeaking.net/dragon-medical-practice-edition/index.html.
ABOUT CLINICALLY SPEAKING
Clinically Speaking is a team of specialists working to help health care providers optimize the use of voice recognition inside the EHR for more than nine years. Our Dragon Medical based CSpeak product is dedicated to helping physicians and nurses navigate the EHR more efficiently, while eliminating transcription costs. Clinically Speaking is one of four elite Nuance partners authorized to distribute Dragon Medical 360 Network Edition. For more information on our services visit our website at http://www.clinicallyspeaking.net/Home/Services.
# # #