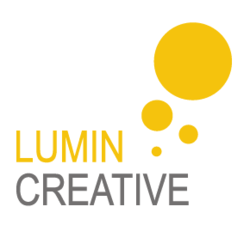 Barcelona, Spain (PRWEB) March 28, 2012
Lumin Creative announced the launch of an advanced "similar question" feature, helping to eliminating duplicate support inquiries for brands utilizing its popular Q&A platform, Lumin Answers. The new feature is perfectly suited for public Q&A, as more companies start to utilize public-facing support tools to complement their traditional support ticket systems.
Lumin Answers is a user generated question and answer platform, allowing companies of all sizes to add a Q&A community on their site. After a company has added their Q&A community, their visitors are able to ask questions on the site where the company's staff and product evangelists are able to respond with answers to those questions. Lumin Answers powers the Q&A for many leading websites, including the popular car buying guide Edmunds.com through their Edmunds' Answers platform.
The "similar question" feature on Lumin Answers gives users the opportunity to benefit from questions previously answered by community experts or staff. It provides first rate customer service in that users can immediately locate an answer to a popular question without having to wait for the reply of a customer service representative.
"The latest update improves the system's speed in recognizing what an individual is asking and respond immediately if there is an answer available, providing a great customer service experience to end users while saving companies both time and money by helping to reduce duplicate submissions." says David Givoni, CTO of Lumin Creative.
Lumin Answers' "similar question" feature utilizes advanced recognition software that reads the text of the question being asked and searches the database for similar questions that have been asked and answered previously. When the system locates similar questions, it immediately alerts the user of the potential question matches and that an answer may already be available. If the user sees their question, they can click and easily see the highest ranked answer for their inquiry.
Not only does Lumin Answers' "similar question" feature provide an unmatched customer experience to end users 24 hours a day, but it also gives companies the opportunity to save resources by relieving staff of having to answer the same questions twice.
For website owners who are looking for ways of increasing engagement and providing a positive customer support experience, the community-based Q&A Software, Lumin Answers, with its ever-improving technology and intuitive design just might be the answer they're looking for.
About Lumin Creative
Lumin Answers allows site owners to add Q&A to their site, with services available making it quick to sign-up and integrate their newly created Q&A site. Lumin Answers is a service provided by Lumin Creative, who has been offering knowledge exchange solutions to online communities since 2007. Lumin Creative also provides online solutions in the areas of ticket-based customer support and internal corporate collaboration.