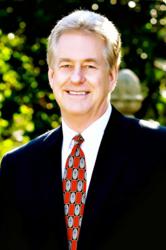 "You know when callers dial your business and you say 'please hold'? We turn that silence into a marketing opportunity for you by presenting customized messages for your business."
Atlanta, GA (PRWEB) March 28, 2012
In 1982, Allen Gaughf, President of Transmedia Advertising found that explaining on hold messages to a potential client was often amusing. "You do what?" prospects would ask. Illustrating by holding his hand to the side of his face, as if holding a phone handset, Gaughf would say, "You know when callers dial your business and you say, 'Please hold?' We turn that silence into a marketing opportunity for you by presenting customized messages for your business." Once the local newspaper did a feature article on the "new concept" of having messages on the phone while people were on hold, companies began calling to get information on the service.
Transmedia branded the on hold messages under the trade name Commercials On Hold. "It seemed a natural. We were producing radio and television commercials for our clients, so we thought the description fit the service." Thirty years later, Gaughf is glad the name was chosen. "As the industry grew, we toyed with other names to be more 'subtle,' but we kept coming back to the fact that we are producing messages that help generate commerce, so let's differentiate ourselves by keeping commercials in the name."
The early years brought about many challenges. First of all there was no equipment manufactured to provide the customized messages. "My background was radio, so I took cart machines used in broadcasting and added amplifiers and speakers to accommodate the system." Inherit problems with the "homemade" systems existed. "Cart machines were expensive… several hundred dollars back then, and the carts were not designed to turn 12 hours a day, so they would wear out frequently and break. We had an extra cart on hand for each client to use when the current cart quit. We also had to update the messages at least once a month because the carts simply would die… guaranteed." In the mid-eighties, endless cassettes were available and they could be played on an inexpensive cassette deck… "that really helped us expand rapidly."
Since the early nineties Commercials On Hold has utilized digital technology to store and reproduce a client's on hold messages. There are many options for "message delivery" to the end user but according to Gaughf the two most popular are emailing the recorded message to the client for loading on a USB drive which will be inserted into the player, and the other is to deliver the message over the internet, hands free, to a "network" unit.
The on hold message industry has changed drastically in Transmedia's 30 year history. "There wasn't an internet for research, we had to call product vendors and suppliers and tell them what we were trying to accomplish and seek advice. We could find no one in the United States offering the service… so we were conceiving ideas and beta testing in the field." Gaughf added, "We now have an interactive website where people can read all about our services, listen to on hold examples, audition music, voice talent and meet the staff. Clients can log on and retrieve scripts and communicate with the script writers."
Today there is a well-established on hold messaging industry with over a hundred companies similar to Transmedia offering the service nationally and internationally. In the nineties a trade association for the industry was born, OHMA, the international On Hold Messaging Association. Transmedia's Gaughf has been very active within OHMA, as a board member, marketing director and last year's Chairman of the Board.
What's next as Transmedia heads into the 4th decade with on hold messaging and business audio? "We are often told the industry will cease to exist as more and more industries switch to VOIP systems and smart phones. We've actually experienced an entire new need of services develop. More and more companies are requesting additional audio recordings such as voice prompts for their auto attendants and IVR systems. We believe that the reduced need of customized audio due to technology improvements would be similar to the computer reducing printing requirements." Gaughf went on to say that he believes customized business audio will continue to increase as companies get more pinpointed with their phone system requirements, web audio and point of purchase audio and video. "We're as excited about the new opportunities in the changing market place today as we were in 1982!"