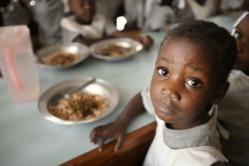 It is in giving that we receive.
Mount Kisco, NY (PRWEB) March 29, 2012
Cucina Antica Foods has become a 'Champion for the Poor', meaning they have set up a web page allowing customers, friends and family to send donations to the organization. Chef Neil Fusco has been supporting the organization for many years and hopes that Cucina Antica Foods can continue to help raise awareness and money to provide food for feeding the poor. Neil quotes St. Francis of Assisi in saying, "It is in giving that we receive." Donations can be made at http://www.foodforthepoor.org/cucina, which will be linked on our website and is currently available on Facebook through our Donate Tab at facebook.com/CucinaAnticaFoods.
According to the Food for the Poor website, http://www.foodforthepoor.org, "Food For The Poor, named by Chronicle of Philanthropy as the largest international relief and development organization based in the U.S., is an interdenominational Christian agency working to physically and spiritually renew impoverished people throughout 17 countries in Latin America and the Caribbean."
Cucina Antica Foods Corp. is a family owned and operated company located in Westchester County, New York. For over 14 years, Cucina Antica Foods Corp. has provided families with all-natural, fresh sauces as well as donations and support for families in need. Recently an organic line of dressings and ketchup has been launched. For more information, please visit http://www.cucina-antica.com.