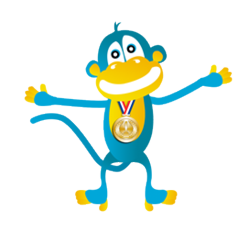 Spanky Media have utilised numerous cutting edge tools in web development in order to provide competitive yet affordable web design services to their clients.
Perth, Western Australia (PRWEB) March 29, 2012
Spanky Media, a top WordPress Development Company in Western Australia, has introduced social media integration as part of the company's pre-existing custom WordPress development packages. The goal is to help businesses in Western Australia build a stronger brand recall online, and not just create an extension of their business operations over the internet. This latest offering is set to empower their services and give more valuable results to their clients.
Spanky Media have utilised numerous cutting edge tools in web development in order to provide competitive yet affordable web design services to their clients. This is one reason why they had consistently performed well in the market as the prime service provider among local businesses. They have consistently provided a well-designed and professional-looking website that efficiently supports each of their clients' online marketing campaign.
Kirk O'Connor, the Head of Development for Spanky Media, explains, "With the rising trend in social networking, we have decided to integrate social media into our custom WordPress development package. This is our way of taking advantage of the potential market reach that online marketing provides."
Considering the rising popularity of social networking sites such as Facebook, Twitter, or LinkedIn, the company's effort to integrate social media services into their web development package is able to provide interactive widgets and buttons that is expected to direct targeted audience and site visitors towards the social media pages.
"By doing so, we have efficiently achieved two things at once," O'Connor went on to say. "First off, the ability to introduce people to social media pages (whether it is on Facebook or Twitter) provides localised accessibility to the business website. Second, it encourages people to share content and be interactive on the social media page, which will in turn be beneficial for businesses because it could mean an increase in exposure on these networking sites," he further explains.
And so, for businesses who have invested their time and effort in setting up a social media account, this is the best opportunity to take full advantage of its impact on their online marketing campaign.
Social media integration, as part of the website design, had helped build confidence amongst site visitors. The process basically leverages on social networks to make it easier for people to get to know the business and what it does. To put it simply, it helps establish a business' credibility on the web. In a way, it is also promoting social media activity while encouraging social network connections to check out the website.
Another good reason that the company consider as a valuable aspect of the social media integration is its impact on the site's search engine optimisation. The website development team of Spanky Media believes that this will help generate a steady stream of incoming organic links from these social media accounts.
Spanky Media remains steadfast in its commitment in providing the best custom WordPress development services that will propel local business to the top using search engine friendly platforms and reliable social media connectivity. They also offer mobile website development services which optimise to generate good leads and empower site business offerings.
Furthermore, they have provided an amazing support online who are available to respond to any queries regarding their services and packages. Visit their website at http://www.spankymedia.com.au or contact them via phone at 1300 729 261.