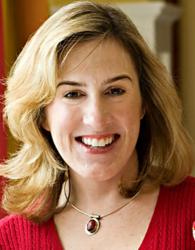 Today, more and more people are freelancing or starting a side business, but they need to make sure that they are protected just as a normal business would be.
Madison, Wis. (PRWEB) March 27, 2012
In today's world, an office job from 9 to 5 no longer represents the typical workday. Increasingly, freelancing or running a side business has become a popular trend. Many aspiring entrepreneurs get their start freelancing or by running their business on the side, and BizFilings, an online incorporation provider and supporter of entrepreneurs, has some tips for those who are running a small business.
It is important that a side business demonstrates a profit. The IRS will classify that business as a hobby if tax returns filed on a small business show a net loss after five years. If net earnings are more than $400 for the year, a Schedule SE must be filed to figure self-employment tax (including Social Security and Medicare taxes).
Selecting a business formation, even as a freelance worker can be quite helpful financially as a side business continues. Different forms of incorporation have different benefits, including pass-through taxation, qualifications for certain tax credits, and more. Incorporating a business also provides protection for your home and personal assets from business liability. To determine what business structure may suit your needs best, use the BizFilings Incorporation Wizard.
"Today, more and more people are freelancing or starting a side business, but they need to make sure that they are protected just as a normal business would be," says Karen Kobelski, executive member, BizFilings. "There are many ways that you can set up a freelance job to succeed and make money, but be sure to take the important steps of reporting your taxes properly, and forming a corporation that suits your needs."
The availability of tax deduction is another great benefit to having a side business or acting as a freelance worker. There are numerous expenses that can be deducted, like computers, printers and other equipment — as well as things like advertising and business travel. If there is a dedicated part of your home that is used for a business, this can also be a helpful deduction at tax time. For more information on what can (and can't) be deducted, use the Home Office Deduction Tool.
Running a side business or freelancing can sometimes mean a great abundance of paperwork. For tax purposes, submitting a Schedule C along with a Form 1040 is crucial. If your side business has no employees, no home office deductions and business expenses are $5,000 or less, you can file the shorter Schedule C-EZ.
Beyond tax forms, freelancers and side businesses also need to be aware of important due dates and deadlines for legal paperwork and permits. Each type of business has different requirements, but if you're looking to open a business that needs permits from the city or state, be sure to research what you need before starting. Additionally, there are many important incorporation documents that incorporated businesses will get throughout the year — and it's hard to stay on top of all of them.
That's where a Registered Agent can lend a hand, by keeping entrepreneurs on top of their incorporation deadlines, helping with permits, and making sure that all important paperwork gets filed, and nothing crucial slips through the cracks. For more information about Registered Agent services, visit BizFilings' website.
About BizFilings
BizFilings is a full-service, online incorporation service provider, offering small-business owners a fast, easy and economical way to form a corporation, limited liability company (LLC) or other business structure online or by phone. BizFilings also offers a full range of business filing and compliance products, including nationwide Registered Agent Service, helping keep businesses in compliance with state regulations. BizFilings can be found online at http://www.BizFilings.com. BizFilings is part of Wolters Kluwer Corporate Legal Services, the leader in legal process and business performance management. It delivers the people, products and processes to drive transparency, ensure accountability and provide organized, accurate and actionable information for legal, financial and insurance professionals. CLS's business brands — CT Corporation, NRAI, BizFilings, Corsearch, CT Lien Solutions and TyMetrix — empower organizations to make better business decisions and be more efficient in today's highly transparent business environment.
About Wolters Kluwer
Wolters Kluwer is a market-leading global information services company. Professionals in the areas of legal, business, tax, accounting, finance, audit, risk, compliance, and healthcare rely on Wolters Kluwer's leading information-enabled tools and software solutions to manage their business efficiently, deliver results to their clients, and succeed in an ever more dynamic world.
Wolters Kluwer had 2011 annual revenues of €3.4 billion, employs approximately 19,000 people worldwide, and maintains operations across Europe, North America, Asia Pacific, and Latin America. Wolters Kluwer is headquartered in Alphen aan den Rijn, the Netherlands. Its shares are quoted on Euronext Amsterdam (WKL) and are included in the AEX and Euronext 100 indices.
Visit our website, YouTube, follow @Wolters_Kluwer on Twitter, or look up Wolters Kluwer on Facebook for more for information about our customers, market positions, brands, and organization.