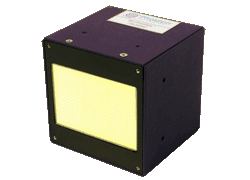 Hillsboro, Oregon (PRWEB) March 28, 2012
Phoseon Technology presents a live webinar designed to educate and inform participants on UV LED Curing for Screen Printing. LEDs offer advanced capabilities, economic advantages and are environmentally safe.
Webinar details:
UV LED Curing for Screen Printing
Inform yourself about the latest developments in UV LED curing for screen printing, and learn where and how this innovative curing technology will be utilized in SGIA's exclusive Webinar. This presentation will discuss the ongoing efforts to increase the efficiency of UV LED, and how careful coordination of curing units, ink and substrates are essential to the success of UV LED.
April 11, 2012
2:00 PM - 3:00 PM Eastern
Presenter: Michael Beck, Phoseon Technology
Host: SGIA
Online Registration
Target Audience:
1) Production Managers, Production Technicians or those who are involved in the UV curing process.
2) UV curable materials and formulation professionals interested in the UV LED Curing technology.
About Phoseon Technology
Phoseon Technology is a world leader in providing UV LED solutions for commercial and industrial applications. Phoseon's products deliver maximum UV energy, high performance, and real-world reliability for UV LED curing of inks, coatings and adhesives. The Company provides worldwide sales and support capabilities and can be reached at http://www.phoseon.com.