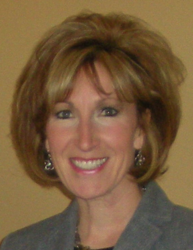 (PRWEB) March 28, 2012
Boyer is a native of Freeport and a graduate of Highland Community College. She is a member of the Chamber of Commerce Ambassadors and brings over 15 years of experience in marketing and sales to the Hampton.
"I am very proud to be part of the team at Hampton Inn Freeport," Boyer said. "It is an outstanding hotel that offers so many amenities with such an upscale feel, and yet is surprisingly affordable. I am not only excited about what the Hampton offers the business traveler, but also what we can offer our local friends regarding accommodations needed for a family get together, class reunion, wedding, sporting or seasonal event."
About Hampton Hotels
The Hampton brand by Hilton Hotels is an award-winning leader in the mid-priced hotel segment. With more than 1,800 properties globally, Hampton Hotels is part of Hilton Worldwide, the leading global hospitality company. All Hampton Hotels offer warm surroundings and a friendly service culture that share a common "personality" supported by the 100% Satisfaction Guarantee. High-quality accommodations, in-room conveniences and the latest technology, combined with numerous locations and consistent offerings, have made Hampton a leader in its segment and one of the fastest growing hotel brands. For more information about Hampton Hotels, please visit http://www.hampton.com/pressandmedia, http://www.facebook.com/Hampton or follow us on Twitter at http://www.twitter.com/HamptonFYI.