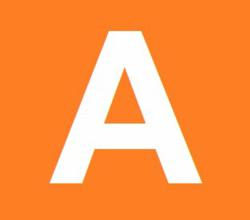 Check out the most amazing database for the hottest topics from around the web - visit Alltopics.com.
(PRWEB) March 28, 2012
Fishing section is now available on Alltopics. Fishing.alltopics.com is a relevant source for any eager fisherman out there, or anyone wanting to know more about the latest deals, issues and news on the world wide web. Whether the reader is a professional fisherman, or just someone who enjoys catching a bass from time to time, neither one of those guys can afford to be without the incredible source of news, videos and images that has Alltopics.com.
By browsing Fishing.alltopics.com, the reader has immediate access to the current information on fishing habitats, current fishing issues, how to conquer Ice Fishing, or relaxing in the Gulf Coast area for sport. Users have the advantage of seeing the days' headings from the newsprint world in just one place. However, the users are not limited to one resource or newspaper, magazine or website. All the news is thoroughly selected from various sources. Fishing.alltopics.com assembles news media by accessing Facebook, Twitter and GooglePlus for the up-to-date queries of serious fishing buffs, then places them on one convenient website for a current daily information source.
Fishing.Alltopics.com is the best news source which rates the topic by popularity. As each story unfolds within the fishing universe, Fishing.alltopics.com is scanning for the relevance for the contemporary fishing enthusiast. The information is always interesting, up-to-date and worth reading. The popularity rating allows to specify the hottest links on various topics. The most popular fishing news of the day are available and accessible when accessing Fishing.Alltopics.com.
Alltopics.com is a composite news information website that offers the newest and most popular postings on Facebook, Twitter, and GooglePlus. Alltopics.com is arranged by both subject and popularity so that the reader chooses which resources and headlines to investigate and discover the best news.