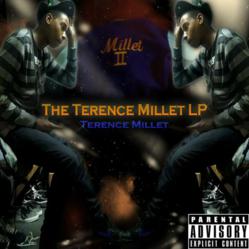 Miami, FL (PRWEB) March 27, 2012
Hip hop artist Terence Millet recently released his LP "The Terence Millet LP." Coast 2 Coast Mixtapes presents the project, which is now available for free download. "The Terence Millet LP" features Millet on tracks with guest artist appearances from Star, Young Gent, Any Holliday, Valdez, Hektic, TAC, Blackie G, Ice Breezy, Sherm, and Lyric.
Terence Millet was born in 1992 in Compton, CA and has been writing music since the young age of 12, always knowing that he had a way with words. Growing up, he listened to all the great music his parents played, knowing that he could do it too. His shyness as a kid held him back a little, but he finally began recording as a freshman in high school, recording a short EP. Comments from his peers, however, caused him to take a step back from his music, because his lack of experience meant he had good lyrics, but struggled with his delivery. He had assumed that writing was all there was to it and became discouraged. But with more practice, and seeing that everyone around him was trying to become a rapper, Millet re-ignited his passion and has been going strong ever since.
Now 20, Millet lives in Norwalk, CA and says that he won't be stopping his pursuit of a music career any time soon. Listing some of his influences as Eminem, The Game, Kanye, and many other rappers, Millet says that "The Terence Millet LP" is a very personal project. On it he talks about real life and the things that he goes through—hoping that he can make a difference in his listeners' lives. Millet is currently working on networking and collaborating with other artists in order to grow his fan base and extend his reach.
"The Terence Millet LP" is available for free streaming and download at http://coast2coastmixtapes.com/mixtapes/mixtapedetail.aspx/terence-millet-the-terence-millet-lp.